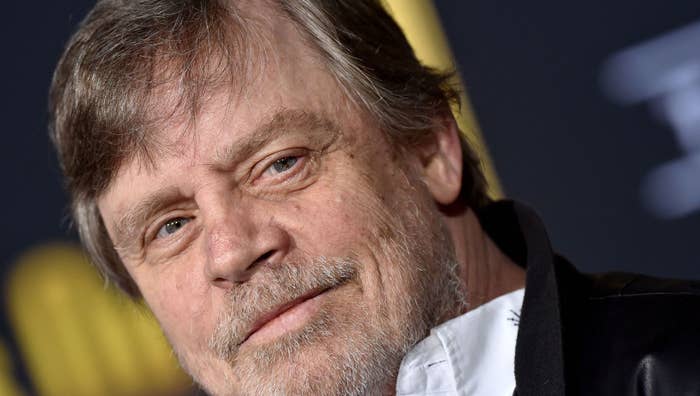 Mark Hamill caused a Twitter frenzy when he responded to a challenge to simply tweet his own name.
It started when a user tweeted at the legendary Star Wars actor on Sunday afternoon, claiming a tweet consisting solely of his name would "get thousands of likes." Hamill accepted the challenge and the prophecy was fulfilled.
At the time of publication, the about-to-turn-70-year-old Jedi master's tweet had received 570,000 likes and 34,000 retweets, plus 5,000 replies:
This inspired other notable entities to broaden the experiment, with actors like George Takei and Lance Reddick tweeting Hamill's name.
Even Dictionary.com took part in the fun, tweeting out "mark: a badge, brand, or other visible sign assumed or imposed. hamill: the last name of Mark Hamill."
While Mark has been hard at work getting ready to play Skeletor in Netflix's Master of the Universe: Revelation, the actor reprised his iconic role in the emotional Season 2 finale of The Mandalorian. 
"Jon [Favreau] sent me links to reaction videos, which were just—you know, I don't get to see these things in the audience," Hamill said of the experience. "To see grown men cry and just people screaming their heads off, it was really, really thrilling for me to see them enjoying it so much."