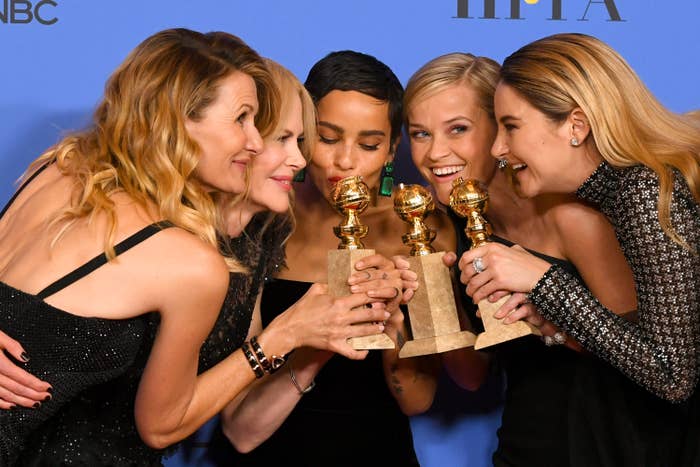 Big Little Lies, the HBO drama series whose first season was helmed by Quebec director Jean-Marc Vallée, will not be returning for its third season following Vallée's death in 2021.
In an interview with GQ, Zoë Kravitz shut down any hope that a new season would happen. 
"I don't think it is [happening]," she said when answering a fan question in the interview's video segment. "We talked about doing a Season 3 a lot. Unfortunately, Jean-Marc Vallée, our incredible director, passed away this last year. It's heartbreaking. I can't imagine going on without him. He really was the visionary for that show. Unfortunately, it's done."
Kravitz's comments contrast Laura Dern's, who maintained hope that the show would return.
"I mean, we would all love nothing more, we're like family, just very lucky," Dern said in an interview with Entertainment Tonight. "I say, let's hold out hope. Let's keep asking, it might just come true."
Vallée, who passed away in December 2021 at age 58, was known for his work directing the acclaimed movie Dallas Buyers Club in 2013 and the Canadian coming-of-age film C.R.A.Z.Y. in 2005. Vallée also won an Emmy for directing a limited series for his work on the first season of Big Little Lies.
The show starred Kravitz, Dern, Reese Witherspoon, Nicole Kidman, and Shailene Woodley. Meryl Streep was added in the second season.