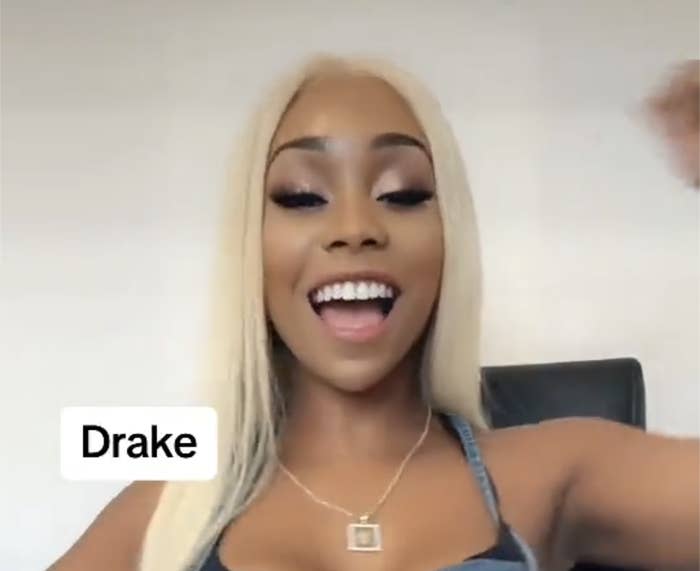 After drawing the interest of several celebrities in the music industry like Timbaland and ATL Jacob, Pinkydoll now has her sights set on Drake.
The TikTok influencer posted a video over the weekend referencing Drake's interview with Bobbi Althoff.
The clip shows Drake telling Bobbi that he likes a girl with a sense of humour and one that would even do cosplay.
Pinkydoll then seemed ecstatic about the idea before emulating a cowgirl swinging a lasso around.
She followed that up with a classic repetition of catchphrases including "Ice cream so good" and "Yes, yes, yes!" and then ended the video by asking Drake to call her.
Drake has yet to acknowledge the plea to call Pinkydoll.
The Quebec-based influencer is also readying her debut single in a partnership with Fashion Nova, though it's unclear when it'll officially drop.