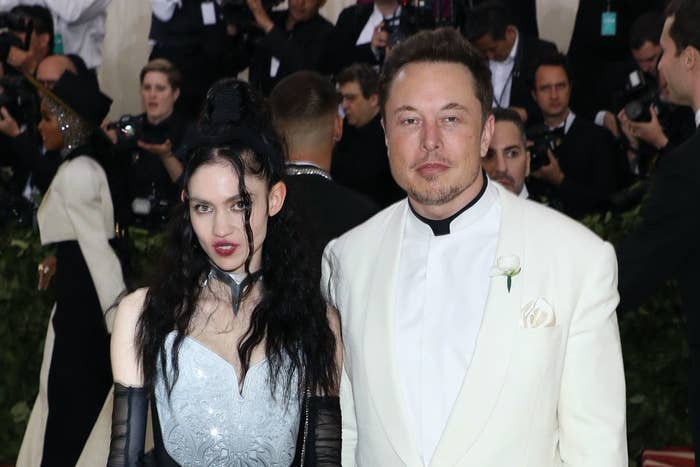 After Grimes tweeted and deleted a post about her not being able to see the children she had with Elon Musk, the Canadian singer is now suing her former partner over parental rights.
According to court records Page Six acquired, Grimes filed a petition in a California court on Sept. 29 that aimed to "establish parental relationship."
This petition serves to have the court establish who the legal parents of a child are when they are unmarried.
Typically, parents use this petition to set custody orders or child support, though there have yet to be any filings for either.
The docket of the case has been made public but the filings are sealed. Page Six also claims that Musk has yet to respond to Grimes' petition.
In September, Grimes has tweeted and subsequently deleted a tweet aimed at Elon Musk via his biographer Walter Isaacson begging Musk to allow her to see the son she co-parents with him.
Grimes asked him to tell Shivon Zillis, the person with whom Musk fathered twins in 2021, to unblock her and tell Elon to let her see her child.
"Tell Shivon to unblock me and tell Elon to let me see my son or plz respond to my lawyer. I have never been allowed to see a photo of these children until this moment, despite the situation utterly ripping my family apart," Grimes allegedly wrote in the since-deleted tweet.
After Grimes deleted her initial tweet asking Musk to let her see her children, she issued another tweet explaining the situation.
Prior to the tweets, Grimes and Musk had recently welcomed their third child, Techno Mechanicus, according to the biography written by Walter Isaacson.
Also from the Isaacson book, it came to light that Musk crashed Grimes' recording session for Cyberpunk 2077 brandishing a 200-year-old gun.