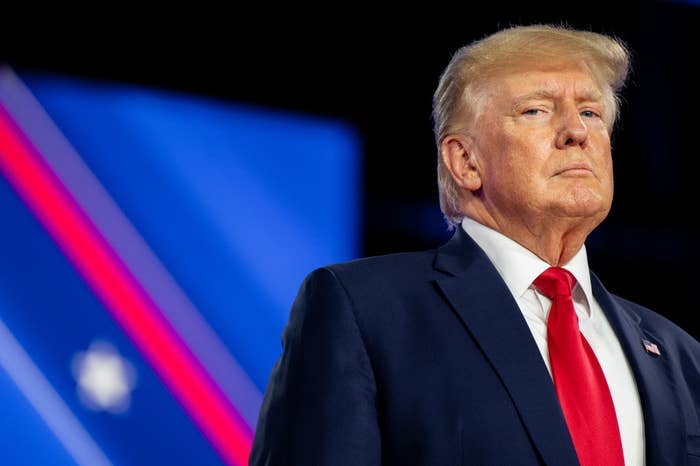 Former US President Donald Trump has several criminal trials awaiting him but he now has to also worry about prank callers from Canada.
Yesterday, two hosts on Énergie radio station in Montreal prank-called Trump while pretending to be Clint Eastwood and Georges St-Pierre.
The hosts, Sébastien Trudel and Jason Rockman, have long been executing a litany of pranks, though they were shocked when they realized just how little time it took to get in contact with Trump and his team.
According to Noovo Info, Rockman had reached out to the receptionist at one of the golf courses Trump owns who then contacted his team and let the ex-president know about the call.
"Usually, it takes between one and three months to pull off a stunt like this," Trudel said.
After Trump greeted Rockman and called him "Kevin", he said that he was actually Clint Eastwood.
"It's an honour to talk to you again," Trump said in the brief clip released by Noovo Info.
The two went back and forth before Rockman brought up Trump's charges.
"I have to be the only guy ever to get indicted and my [polling numbers] are up 25 per cent," Trump said.
Rockman then handed over the phone to Trudel who pretended to be MMA fighter Georges St-Pierre.
Trudel then offered to start a fundraiser in an attempt to fuel Trump's 2024 presidential bid.
Towards the end of the call, Trudel finally let Trump know the call was a hoax.
"It sounded a little hokey, but that's okay. I've had that before," Trump said.
Beyond dealing with pranksters, Trump will have to worry about his upcoming trials, one of which will be live-streamed on YouTube.