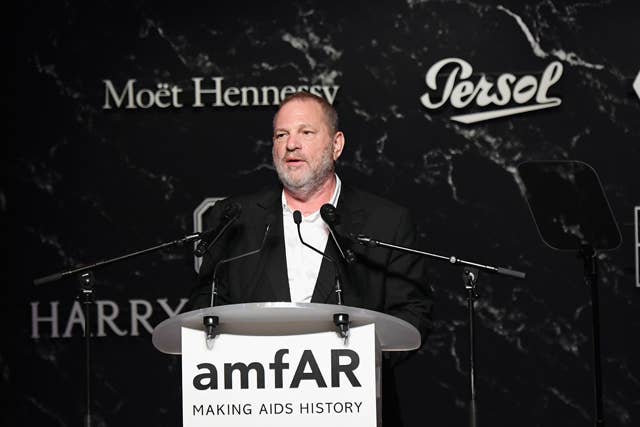 On Wednesday, Varietyreported that Harvey Weinstein—the co-founder of Miramax and The Weinstein Company who has had a hand in everything from Pulp Fiction and Scream to Carol and Air Bud—was lawyering up after both The New York Times and the New Yorker were reported to be working on pieces that addressed decades of sexual harassment allegations being lobbed his way. Thursday afternoon, The New York Times released their story, and it's both massive and damaging.
According to the Times, Weinstein has paid at least eight settlements to his accusers, one of which is reported to be Rose McGowan (who dropped a subtle tweet Thursday that looks like it could be a part of this situation). Actress Ashley Judd went on the record for the story, saying that she "said no, a lot of ways, a lot of times, and he always came back at me with some new ask. It was all this bargaining, this coercive bargaining." She also said that he showed up to a business meeting in a hotel in Los Angeles in a bathrobe, then asked her to watch him shower. She said she felt "panicky" and "trapped," remarking that there's "a lot on the line, the cachet that came with Miramax."
Almost instantaneous was Weinstein's response. He released an awkward apology that both mentioned the NRA ("I am going to need a place to channel that anger, so I've decided that I'm going to give the NRA my full attention"), and misquoted Jay Z's 4:44 title track by saying, "I'm not the man I thought I was, and I better be that man for my children," which isn't a line in the song's lyrics at all, but might be something he gleaned from the track?
Weinstein's legal team (which includes Charles Harder, who represented Hulk Hogan in the Gawker sex tape lawsuit, and Lisa Bloom, who was recently connected with Montia Sabbag, of sleeping-with-Kevin-Hart fame) released a statement, as well. "The New York Times published today a story that is saturated with false and defamatory statements about Harvey Weinstein," it reads. "It relies on mostly hearsay accounts and a faulty report, apparently stolen from an employee personnel file, which has been debunked by nine different eyewitnesses. We sent the Times the facts and evidence, but they ignored it and rushed to publish. We are preparing the lawsuit now. All proceeds will be donated to women's organizations."
That last line is a trip, and feels like a major slap in the face of the women who he's settled with and those who've gone on the record to say he did sexually harass them. Weinstein was actually accused back in 2015 of groping a 22-year-old woman's breast at the Tribeca Film Center. It's doubley fucked when you realize that Weinstein is planning on releasing a miniseries in partnership with Jay Z based on Lisa Bloom's Suspicion Nation book. This isn't the first time Hov has worked with Weinstein; they collaborated on the Kalief Browder docu-series for Spike, and are reportedly producing a miniseries for NBC called The Reaper. We have reached out to Roc Nation for comment.