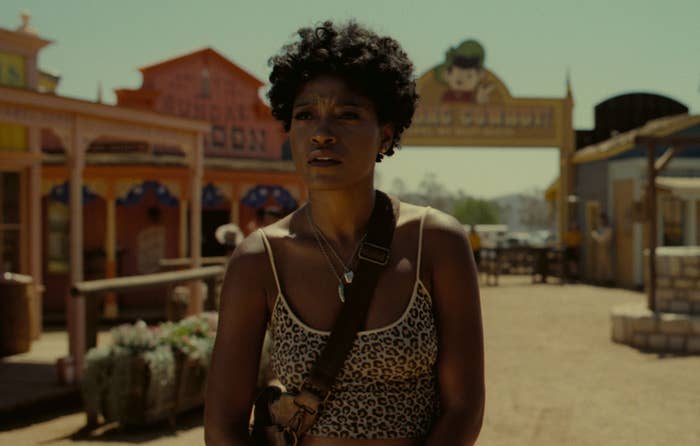 Jordan Peele's Nope is everything movie fans have come to expect from him. 
The director's third feature film is over the top, odd in the best ways, terrifying, smart, original, and captivating, as well as perfectly cast. The film also follows the trend of Peele's mysterious films continuously summoning audiences to theaters in an era where Marvel, franchises, and reboots rule the box office. Nope opened with $44 million on its opening weekend, making it the best for an original film opening since Peele's Us, which made $71.1 million in April 2019.
The director knows that people are thirsty to be entertained, while others want to be stimulated. That's why he made Nope a spectacle that is also injected with thoughtful commentary and symbolism that will feed the curious minds who love to dissect his films. Peele's casting choices are also one of his greatest strengths as a filmmaker and that was reinforced by having Daniel Kaluuya and Keke Palmer as his leads in his third directorial project. 
The sci-fi thriller's storyline is about siblings OJ Haywood (Kaluuya) and Emerald Haywood (Palmer), who have been Hollywood horse trainers since they were children. The film picks up six months after their dad's bizarre death and OJ is the one living and working full time at the ranch, while his sister pursues other paths like acting, directing, singing, producing, etc. OJ is the muscle behind the operation; he cares for the horses and the ranch, but he is too introverted and reserved for a Hollywood set. Emerald is the one with the charisma and the upbeat energy needed to work in showbiz. OJ looks to his sister for rescue when they're on set for a commercial at the start of the movie, and from the first time you see Palmer on the screen, all your focus shifts to her.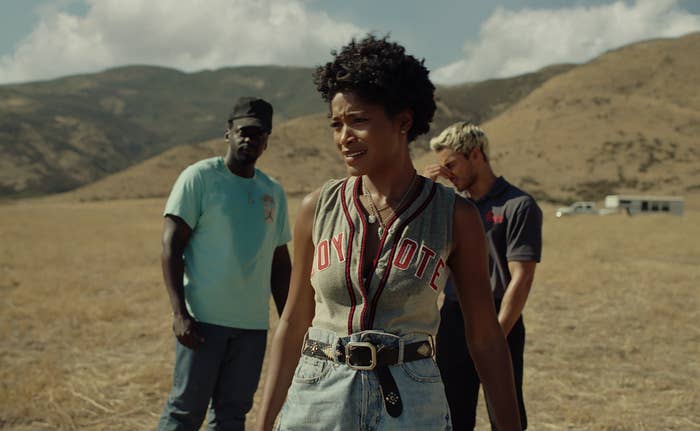 As the film progresses, we learn that there is an otherworldly object, or creature, living in a cloud above the ranch that may have caused their father's death. Down on their luck and short on money, the Haywoods set out on a mission to capture the creature on video so that they could have the "Oprah shot" that could launch them into fame and wealth. There has been a connecting thread of societal commentary throughout Peele's films that he often leaves open to interpretation for the audience, and Nope was no exception. In this case, the film explores Hollywood and the film industry and how Black people have had "skin in the game" since the beginning of filmmaking. 
The chilling horror moments in the film provide plenty of jump scares while also showing the great lengths people are willing to go to get that one viral moment that could change their lives because anyone in their right mind would pack a bag and leave. Nope also explores the trauma that child stars often live with through Ricky "Jupe" Park's (Steven Yeun) story, as well as the importance of siblings—who are oftentimes the people by your side when shit hits the fan regardless of your differences, which Emerald and OJ so perfectly represent here.
Both of the characters are so incredibly dissimilar, but so are Palmer and Kaluuya in their delivery as actors. Palmer's character Emerald helps the tense film breathe a little easier. She adds levity, humor, and an authenticity that's difficult to portray if that's not something you already carry within. During a global press conference for the movie, Complex asked the actors what they learned from each other as professionals during filming, a question that gave them both pause. "I found it hard to show joy and be natural. And be extroverted and natural with it. It's a very hard balance to do. It is way harder than people realize," Kaluuya said. "People look at drama and think (it's difficult)—but it's kind of really simple. But in terms of being joyous and exuberant and then having a reality and a realness to it is very difficult, and Keke has that for free, naturally." 
He added: "She's just got it. That is what I was taking in a lot, the decisions she made, like, 'Oh, that's how you do that? That's how you could do that? I didn't see it that way or think of that way, I never would have arrived at that.'"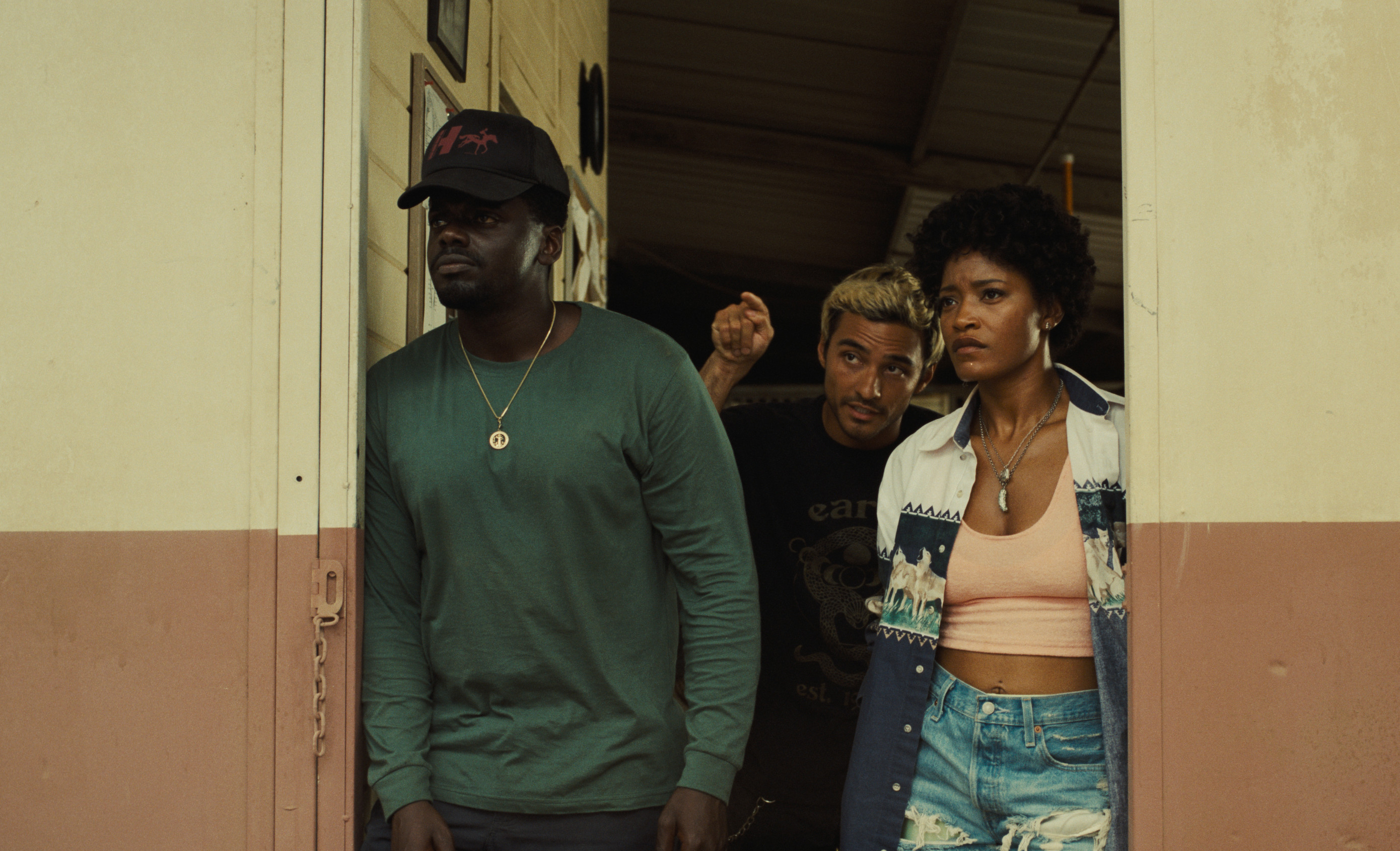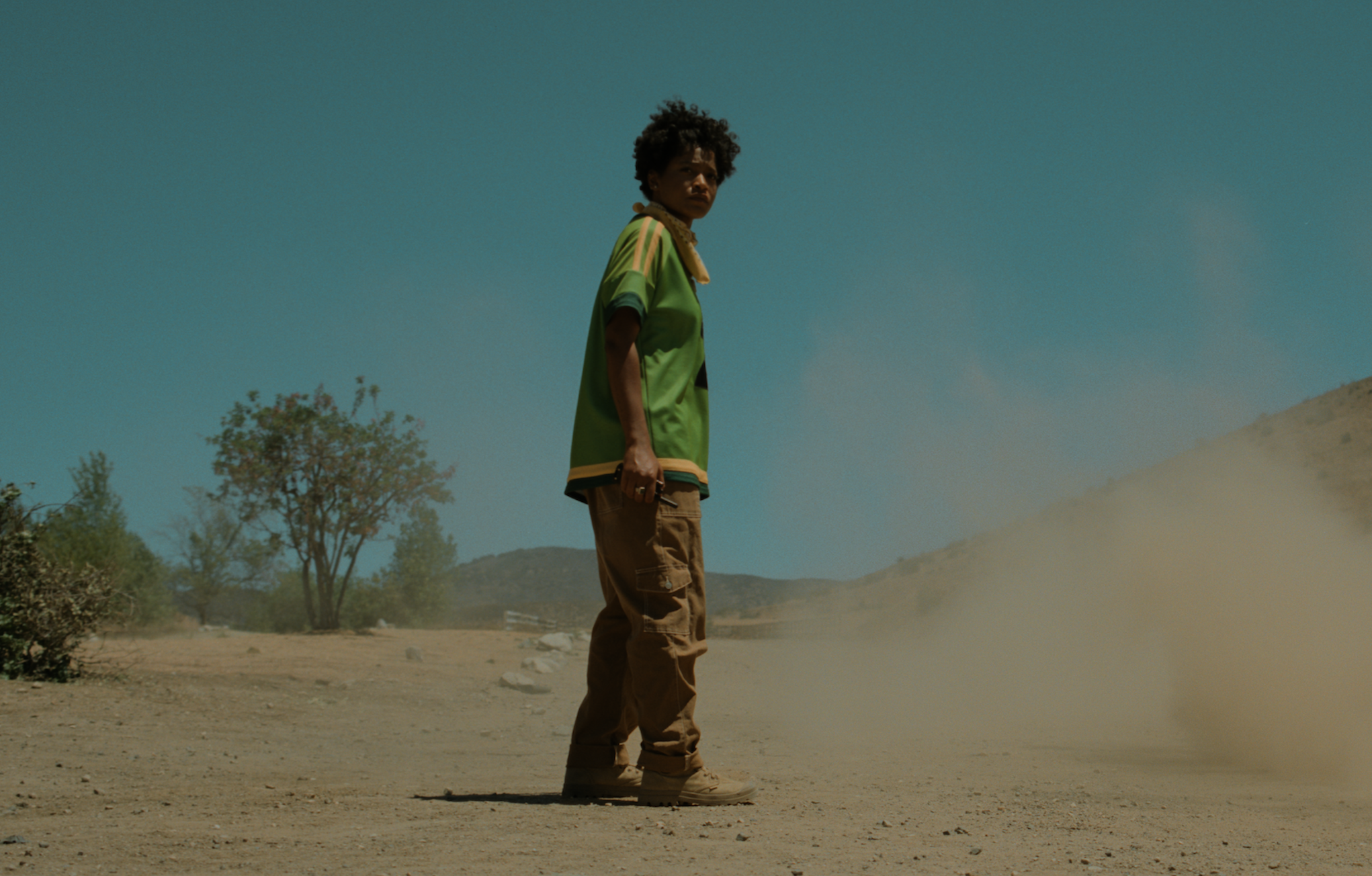 I admire and respect Kaluuya's work and his talent, but this is still very much a Keke Palmer movie. Yet she is still humble enough to admire him for everything he does well. During the global press conference, Palmer told Complex that she had her eye set on working with her co-star since the first time she saw him act. "I was very excited when Jordan told me that I was going to be working with Daniel. I will never forget when I watched the Black Mirror episode ("Fifteen Million Merits") that he starred in. I always bring it up; I know it's crazy because it's just a short episode of something, but he really showed such a nuanced performance. I thought to myself, 'This is a great actor. I would love to work with him," Palmer told Complex. "When you work with great actors it only makes you better. And so when we did the film, I was very excited about what I was going to learn from him. He's just a very generous actor, very patient, listens, trusts himself, and really does not second-guess his instincts, which I think is so important that you can do sometimes as an actor."
She continued: "Part of our job is to get approval or for somebody to say, 'That was it.' He doesn't have that. He kind of knows intrinsically what's right to him, and I think that confidence also encourages the other person that's watching. I'd imagine that works so well with his relationship as a filmmaker with Jordan because he knows what he's trying to do and it's good to see that."
Palmer is not a rookie, so I assume it is easy for her to spot those qualities in a fellow actor. She has starred in two other movies this year, Lightyear and Alice, and her first film credit dates back to 2004's Barbershop 2: Back in Business. She has been acting since she was 10 years old, and has since landed her own Nickelodeon show True Jackson, VP, a slew of TV and movie acting roles like Scream Queens and Akeelah and the Bee, hosting gigs, a long list of voice acting credits, and she also has an Emmy for her Facebook Watch series Keke Palmer's Turnt Up with the Taylors. Not to mention, her ability to go viral with nearly every interview she does or via memes is remarkable, but it's all a credit to how magnetic and appealing she is, especially when she's just being herself. Yet, some people are still calling Nope her breakout role. Others, who have been paying attention, are demanding that she gets more love and attention for what she has accomplished even before the Peele movie, and all by the tender age of 28. 
Following Nope's release and Palmer's appearance on British Vogue, one fan tweeted, "Keke Palmer deserves the same hype ya'll give Zendaya." The tweet sparked a Twitter conversation about the reasons why Palmer hasn't become a household name as quickly as her other counterparts with similar credentials as her. Another Twitter user claimed colorism in Hollywood was to blame for the actress not yet having her superstar or Euphoria moment. 
Palmer didn't take any of those comments lightly, and rightfully so. "A great example of colorism is to believe I can be compared to anyone. I'm the youngest talk show host ever. The first Black woman to star in her own show on Nickelodeon, & the youngest & first Black Cinderella on broadway. I'm an incomparable talent. Baby, THIS, is Keke Palmer," she tweeted, referencing yet another one of her viral memes. "I've been a leading lady since I was 11 years old. I have over 100+ credits, and currently starring in an original screenplay that's the number one film at the box office #NOPE. I've had a blessed career thus far, I couldn't ask for more but God continues to surprise me."
There is really no difference between her or Zendaya's success, and there's no need for a comparison. They both made it out of child stardom seemingly unfazed, and unlike many other former Disney Channel stars, they've had long-running acting and music careers, an Emmy, as well as many adoring fans. Their paths have been different, with Zendaya's acting career being more linear, while Palmer has tried her hand at everything, from talk shows to comedy skits on Peele's Key and Peele, to hosting and judging on reality competition shows like Foodtastic and Legendary. Her expertise and talents are endless, and she has proven that time and time again. 
It's time for studios, award shows, directors, and fans to stop sleeping on Keke Palmer, because she's right—she is incomparable and she is going to be around for a long damn time. The kind of charisma she possesses can't be bought or duplicated, and as Kaluuya said, it comes to her for free. She was born with it. I've seen actors be nominated for way less than what she delivered in Nope, so I expect her name to be called when the Oscars nominations are announced next year. Whether she wins or loses is up to The Academy,  but at least she deserves the recognition Kaluuya received for his role in Get Out.
Am I exaggerating or aiming too high with those expectations? The answer to that question is simply, nope.