Daniel Kaluuya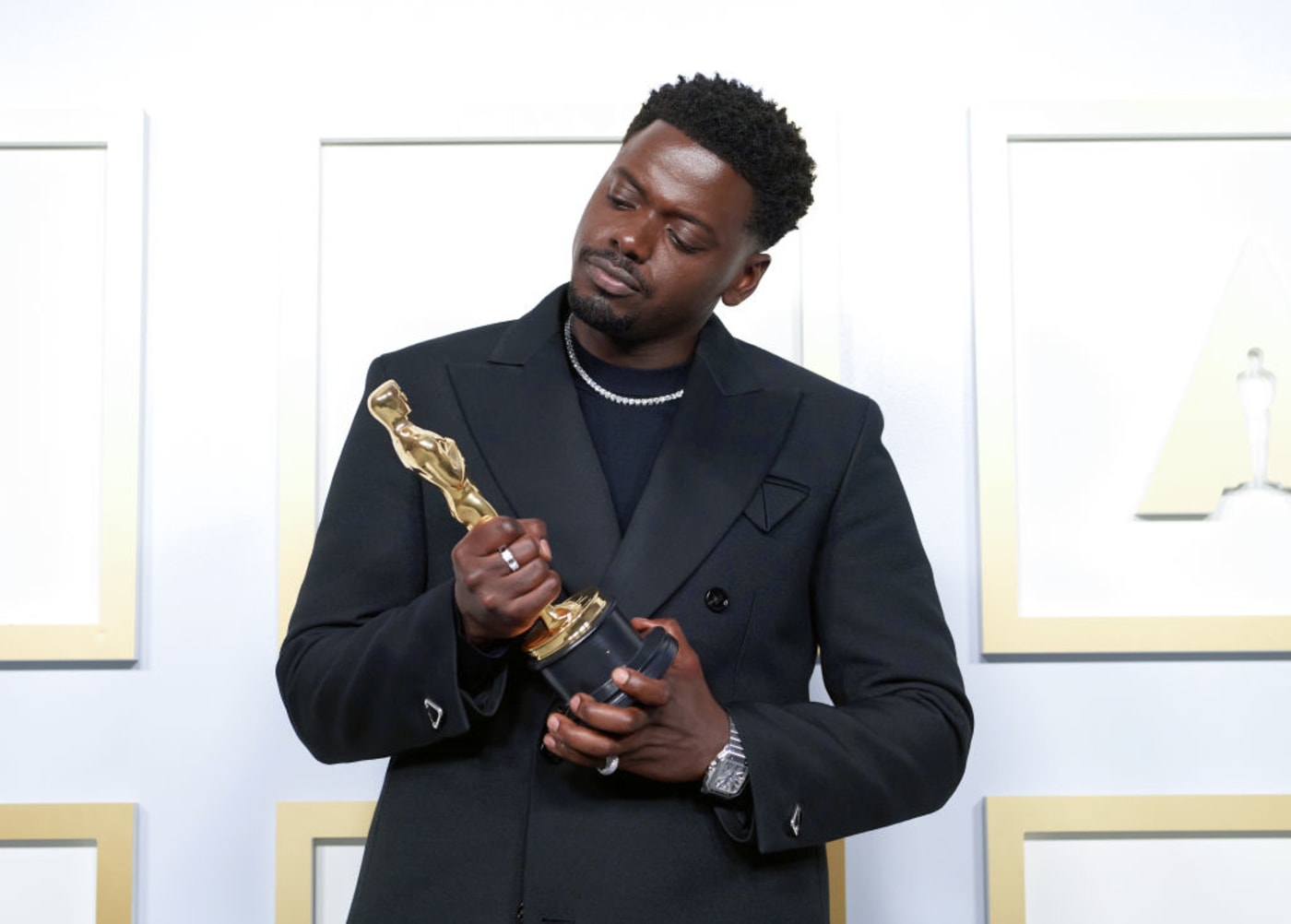 Through a series of captivating performances over the last decade, Daniel Kaluuya has become one of the premiere actors in Hollywood right now. Born and raised in London, England, Daniel Kaluuya began his acting career as an original cast member of the British teen-drama series Skins, appearing in 11 episodes and writing two. From there, Kaluuya was featured in a series of other shows and movies, including Doctor Who, Kick-Ass 2, and Netflix's ultra-popular Black Mirror. These roles were a prelude to Kaluuya making his major Hollywood debut in Jordan Peele's blockbuster Get Out in 2017.
Kaluuya's role as protagonist Chris Washington in Get Out captivated audiences and catapulted him to superstar status. Though he had been acting for nearly a decade before his role in Get Out, many fans were introduced to Kaluuya through the film. Daniel Kaluuya went on to star in other major films, including Black Panther alongside other heavy-hitting actors Chadwick Boseman and Michael B. Jordan, Widows with Viola Davis, and Queen and Slim alongside co-star Jodie-Turner Smith. These films and roles would culminate in Kaluuya landing his first Oscar in 2021 for best-supporting actor in his role as Chairman Fred Hampton in Judas and the Black Messiah. 
Films like Black Panther, Get Out, and Judas and the Black Messiah have helped highlight Daniel Kaluuya's elite acting ability. With nearly two decades of experience under his belt and a slew of noteworthy performances, Daniel Kaluuya is poised to be a generational talent and an actor whose films will consistently bring audiences in.