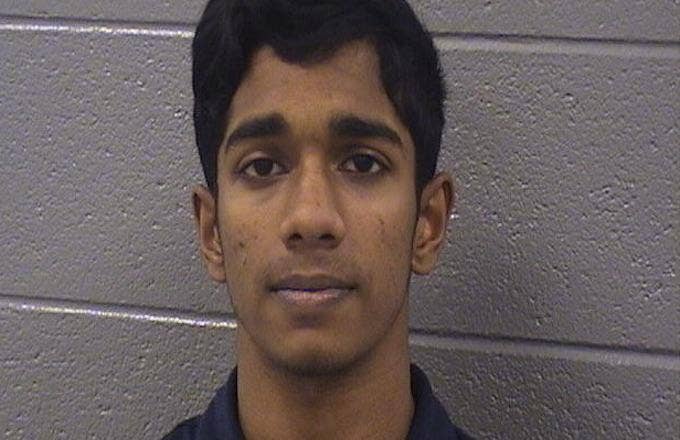 An Illinois judge has dismissed the rape charges against a University of Illinois at Chicago student who reportedly assaulted a fellow student while acting out sex scenes from 50 Shades of Grey last month. 
Mohammad Hossain, 19, was arrested after a female acquaintance accused him of sexually assaulting her inside of his dorm room. Hossain reportedly suggested that the two "do something dangerous" after the woman, also 19, saw 50 Shades of Grey. However, the Chicago Tribune reports that Cook County Judge Peggy Chiampas was unable to find any probably cause during a hearing yesterday: 



Hossain's lawyer and a prosecutor had finished questioning the woman when the judge had several questions of her own. Chiampas asked if the woman had said anything to Hossain when he bound her wrists or while he allegedly sexually assaulted her. She answered no to both questions.
Hossain was released from Cook County jail last night, where he had been incarcerated since his arrest. In a statement, the Cook County state's attorney's office said it had yet to decide whether or not it intended to pursue an indictment: 



Generally speaking, non-stranger sexual assault or acquaintance rape cases present unique challenges and can be difficult to prove due to the fact that prosecutors must contend with defense assertions that the victim consented to the sex act or acts and there are typically no witnesses to the crime, Sally Daly, a spokeswoman for the Cook County state's attorney's office, said in a statement.




Having said that, the charges in this case were brought in good faith based upon the evidence available, and in our view the victim provided very sincere and credible testimony at today's hearing, the statement continued. In light of today's ruling we will continue to evaluate our legal options moving forward.