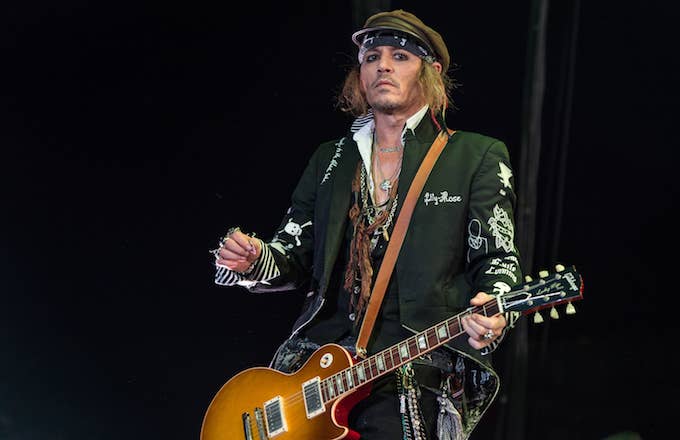 Johnny Depp is going through the ringer. Following the 55-year-old's well-publicized divorce from Amber Heard, which culminated in very credible accusations of domestic abuse from Depp, Captain Jack Sparrow's former manager came out with a wild story about Depp's ludicrous spending, which had put him in a financial hole. Some of those expenses included $30,000 a month on wine, $4 million on a failed record label, $18 million on a massive yacht, more untold millions on 12 storage facilities worth of Hollywood memorabilia, and even $3 million to fire Hunter S. Thompson's ashes out of a cannon. 
Depp personally wanted to set the record straight with a new story in Rolling Stone, but the result is far from that. The story focuses on Depp's complicated financial situation, which is only made more thorny by how much it involves close family members. Depp also had some specific remarks on that list, such as, "It's insulting to say that I spent $30,000 on wine. Because it was far more." And: "By the way, it was not $3 million to shoot Hunter into the fucking sky," says Depp. "It was $5 million."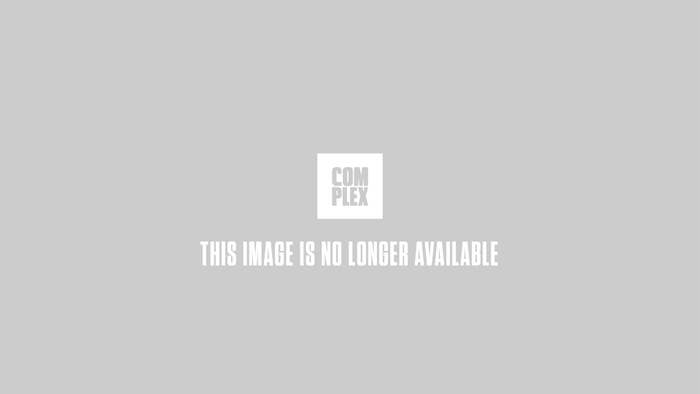 The story claims Depp has made an estimated $650 million from films. However, they write, "almost all of it is gone." In response, depp's suing the Management Group, his longtime business manager, and his brother for negligence, breach of fiduciary duty, and fraud. Depp's suit claims his sister Christi was given $7 million, and his assistant $750,000, without his knowledge and "under TMG's watch." Additionally, Depp has allegedly paid the IRS more than $5.6 million in late fees.
Of course, there's a countersuit. This suit confirms earlier reports that Depp has a lifestyle that includes a "$2 million-a-month compulsory-spending disorder." The suit also provides such gems in the form of one Depp's alleged "bon mots": "Wine is not an investment if you drink it as soon as you buy it." 
Also, as long as we're talking about Depp's financial situation, this story adds a few oddities to the list of purchases he's made over the years. These include: $7,000 to buy his daughter a couch from the set of Keeping Up With the Kardashians; some 70 guitars and 200 pieces of art, including Basquiats and Warhols; and $150,000 in suits while on a trip to Singapore. Finally, there's the priceless detail that Depp once tried to pull his own tooth at a London restaurant while having dinner with Penélope Cruz and Stella McCartney. 
Another bombshell revelation that is linked to Depp's deeply irresponsible spending is that the actor kept a sound engineer on the payroll to feed him lines through an earpiece while filming. Depp doesn't deny this, a longtime Hollywood rumor, and even defends the practice. "I've got bagpipes, a baby crying, and bombs going off," says Depp. "It creates a truth. Some of my biggest heroes were in silent film. My feeling is, that if there's no truth behind the eyes, doesn't matter what the fucking words are." The overwhelming revelation from the Rolling Stone interview is just how weird Depp is, or at least how strange his life currently is. Take this exchange, for example, when the writer is attempting to make his way to his room:
Then, a door opens and a giant man wearing a surgical mask appears. I shout in fear.
Insofar as magazine articles can give you insight into an actor's psyche, the most telling detail comes toward the end, when there's the revelation that Depp spent 20 minutes tuning an acoustic guitar, only to launch into a "few notes of 'Wonderwall.'" Yeah, he's that guy.