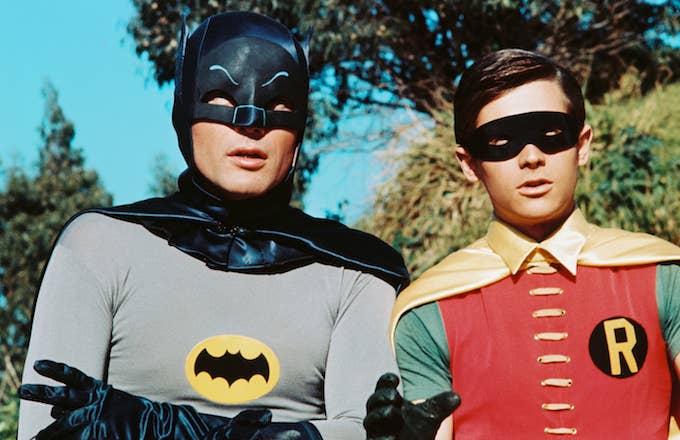 Disney's will-they-won't-they relationship with 20th Century Fox has been going on for a few weeks now. Disney has flirted with buying Fox a few times only to back out, but it looks like this time it might actually go through, and possibly by the beginning of next week. But if the deal really does go through, have you even thought about the repercussions? Well, for starters, Disney would literally have part ownership of Batman.
Although Batman and other DC Entertainment characters are owned by Warner Bros. and would not be included in the Disney/Fox deal, Fox does currently own the rights to the 1960s Batman TV Series starring Adam West and Burt Ward as well as the Gotham TV show. According to CBR, Fox also holds Batman's live-action TV rights because they own Gotham, which would obviously be included in the sale if Disney were to seal the deal.
Besides its seemingly infinite already-existing catalog of movies, shows, and characters, Disney has been moving the chess pieces in its favor for some time now in the general entertainment industry. It already owns Marvel and Lucasfilms, so 20th Century Fox is just the next logical step in Disney's path to what can only be assumed is entire world domination. The sale would be so huge—it will reportedly be worth $60 billion dollars—that the U.S. government would have to step in and approve of the deal.
In the sale, Disney would also be buying rights to Fox's other cable channels like FX and National Geographic, as well as its share in streaming platform Hulu and its content library, as Joblo notes. It's worth pointing out that Disney has been outspoken about its plans to come for the likes of Netflix and Hulu with its plans to launch its own streaming service by 2019.