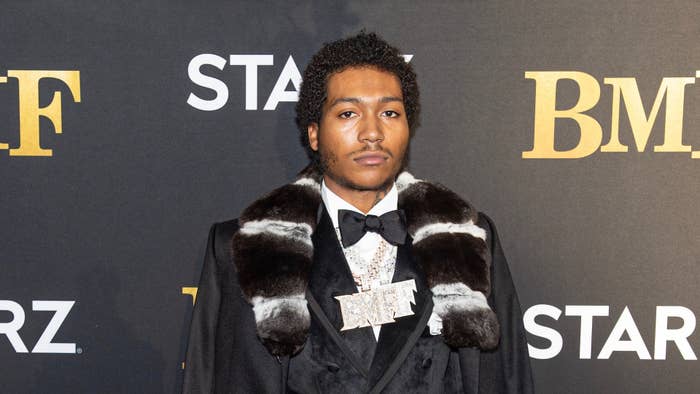 Lil Meech has apparently dodged a criminal case.
According to TMZ, the 22-year-old BMF star has been cleared of a gun possession charge stemming from a 2022 incident at a Florida airport. TSA agents say they had found a firearm inside a carry-on bag that allegedly belonged to Meech. The actor, born Demetrius Flenory Jr., reportedly insisted the bag and the 9MM handgun wasn't his, but authorities ignored his claims as Meech was allegedly spotted placing the bag on the scanner belt.
The actor was subsequently booked into the Broward County Jail and charged with "introducing a firearm into the sterile area of the airport." He was released shortly after posting a $2,500 bond. 
On Saturday, the Broward County State Attorney's Office announced Meech was off the hook, as the incident appeared to be a big mixup. Meech's attorney Bradford Cohen said they presented evidence that proved the carry-on and weapon belonged to Meech's bodyguard. The lawyer claimed that Meech and his employee had similar luggage, and Meech mistakenly picked up the wrong bag while rushing to catch a flight. The evidence reportedly included a gun case, a weapons permit, and a purchase receipt for the handgun.
"Our client...the talented young man @lilmeechbmf. Happy to announce his charges have been declined by the State Atty Office, upon investigating the facts surrounding his original arrest," Cohen wrote on Instagram. "A pleasure to represent a young man that is such a talented actor and entertainer. Thank you to the State Attorneys Office for their professionalism and looking at the facts and circumstances surrounding the legal issues."