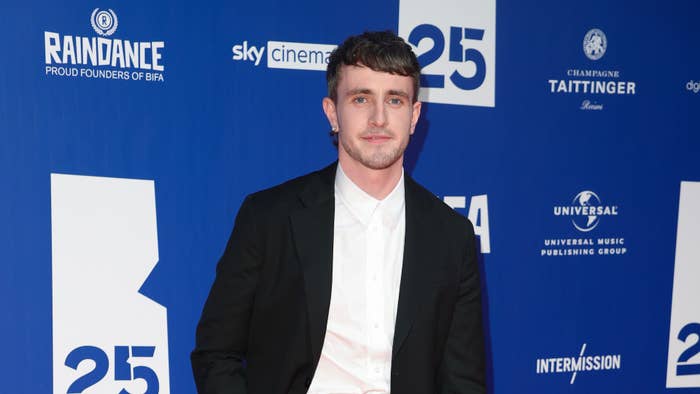 Ridley Scott may have found his Gladiator 2 star.
According to Deadline sources, 26-year-old Paul Mescal has been tapped to lead the long-gestating sequel helmed by Scott. Sources say the film will take place years after the events of the 2000 original, starring Russell Crowe's Maximus as a Roman general-turned-gladiator. The Irish actor will reportedly take on the role of Lucius, the son of Connie Nielsen's Lucilla and the nephew of Joaquin Phoenix's villainous Commodus.
No official casting information has been announced.
Scott, 85, and multi-time collaborator Crowe, 58, have been teasing the sequel over the last two decades. Insiders say a final draft for the untitled film was submitted back in November, and that Mescal was among the first actors to meet with the director. Borys Kit of the Hollywood Reporter confirmed that actors like Timothée Chalamet, Miles Teller, Austin Butler, and Richard Madden were in consideration for Lucius. Mescal quickly became Scott's top choice following their meeting.
Paul Mescal has received critical acclaim for his roles in Hulu's romantic psychological drama Normal People and 2022's Aftersun, which has garnered him Oscar buzz.
Gladiator 2 will be based on a screenplay by David Scarpa (All the Money in the World) and is expected to start production sometime in May.
The original film generated more than $460 million at the global box office, and received multiple accolades, including Best Picture, Best Actor, Best Costume Design, and Best Visual Effects at 73rd Academy Awards.