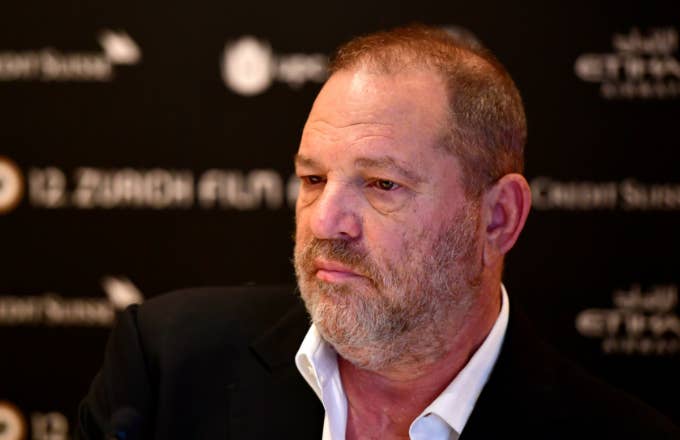 The hits just keep coming for The Weinstein Company. A husband and wife production team who had a David O. Russell-directed TV crime drama starring Robert De Niro and Julianne Moore in the works are suing TWC for $2 million in damages, arguing that the studio was aware of Harvey Weinstein's sexual misconduct and knew his behavior could jeopardize their project. 
"TWC had lured Plaintiffs into a trap," producers Scott Lambert and Alexandra Milchan said of the studio company, perDeadline. "Unknown to Plaintiffs, TWC's former co-chairman, Harvey Weinstein, had engaged in multiple acts of sexual misconduct. This misconduct — which TWC knew very well, but concealed from Plaintiffs — was effectively a ticking time bomb."
The couple claims they reached an agreement with Amazon to produce two seasons of the show for $160 million. However, when the accusations made against Weinstein started to pile up, Amazon decided to pull the plug on their 20-episode commitment. 
Last month, a New Yorkerpiece by Ronan Farrow alleged that Harvey's brother Bob paid off two women who accused the disgraced movie mogul of sexual assault. "In one case, in the nineteen-nineties, Bob Weinstein, who co-founded the film studio Miramax with his brother, paid two hundred and fifty thousand pounds, roughly six hundred thousand dollars today, to be split between two female employees in England who accused Harvey Weinstein of sexual harassment and assault," Farrow wrote. "The funds came from Bob Weinstein's personal bank account—a move that helped conceal the payment from executives at Miramax and its parent company, Disney, as well as from Harvey Weinstein's spouse."