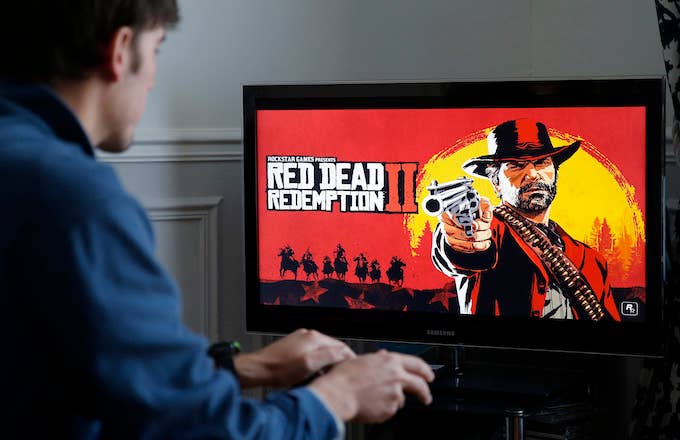 Red Dead Redemption 2 moved more copies in its first eight days than the original Red Dead Redemption sold in its eight-year run, according to Take-Two Interactive, parent company for the game's developer Rockstar Games. That is just one of the major accomplishments for Red Dead Redemption 2 since its October 26 release.
In a matter of 12 days, Red Dead Redemption 2 sold-in more than 17 million units worldwide, which represents what was shipped to retailers as opposed to sold-through which accounts for the units purchased by customers. As of February 2017, Take-Two reports that the original's sell-in numbers were approximately 15 million units. Last week, the company announced that sell-through for Red Dead Redemption 2 in the first three days of its release totaled $725 million. 
The game's success comes on the heels of some controversial statements made by Rockstar co-founder Dan Houser in the lead-up to Red Dead Redemption 2 where he claimed that his team was working 100-hour weeks in order to get the game where it needed to be. 
Houser would go on to clarify his statement, claiming that the 100+ hour weeks were being taken on by himself and a "team of three others." 
Take-Two Interactive chairman Strauss Zelnick toldVariety that a beta version of Red Dead Redemption Online is expected to come out later this month.