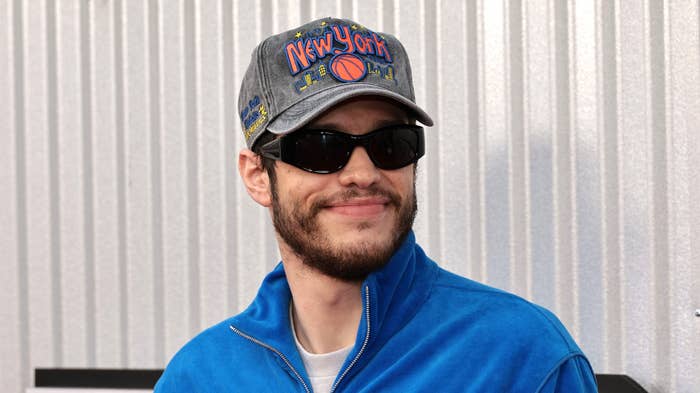 Pete Davidson has been ordered to complete 50 hours of community service for crashing his vehicle into a Beverly Hills home earlier this year.
According to TMZ, 29-year-old Davidson, who was placed in a diversion program, can fulfill the required hours in New York—specifically with the New York City Fire Department, where his father worked and died during the Sept. 11 attacks. The Saturday Night Live alum is also expected to commit 12 hours to a traffic school and spend time at a morgue as part of a reckless driving education program.
All of these requirements must be completed within the next 18 months.
Davidson was behind the wheel of a Mercedes in March when he "lost control" of the vehicle, hopped the curb, collided with a fire hydrant, and crashed into the side of a house. His girlfriend and Bodies Bodies Bodies co-star Chase Sui Wonders was also in the car.
Drugs and alcohol did not play a role in the crash, based on early indications, as reported by TMZ. Davidson was charged with reckless driving last month.
Without getting into spoilers, the similarities to Davidson's semi-autobiographical 2020 comedy The King of Staten Island have been noted on Twitter.
The 29-year-old comedian checked himself into rehab in June. A source told Page Six that Davidson undergoes regular "tune-ups" to help him deal with post-traumatic stress disorder and borderline personality disorder. He was expected to be released shortly after.