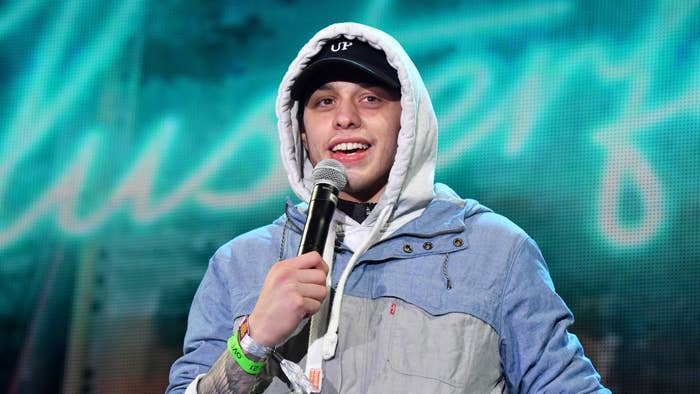 Pete Davidson has checked into rehab.
Page Six noted that the Saturday Night Live alum lives with post-traumatic stress disorder and borderline personality disorder. An insider from Davidson's circle told the outlet, "Pete regularly goes to rehab for 'tune ups' and to take a mental break, so that's what's happening."
Another Post source chimed in on the matter, saying that the 29-year-old comedian's friends and family are supportive. "Anyone who knows Pete knows that he will always step up and get help when he knows he needs it," they shared, adding that he's "taking a well deserved break so he can focus on himself and learn to better deal with his PTSD issues."
According to a People insider, Davidson "should be getting out pretty soon."
The news comes after Pete left an angry voicemail for PETA regarding its criticism of him purchasing a dog instead of adopting one.
"I'm only not allergic to Cavapoos, and those types of dogs, and my mom's fucking dog, who's two years old, died a week prior and we're all so sad," he told the organization. "So I had to get a specific dog. So why don't you do your research before you fucking create news stories for people because you're a boring, tired bitch. Fuck you and suck my dick."