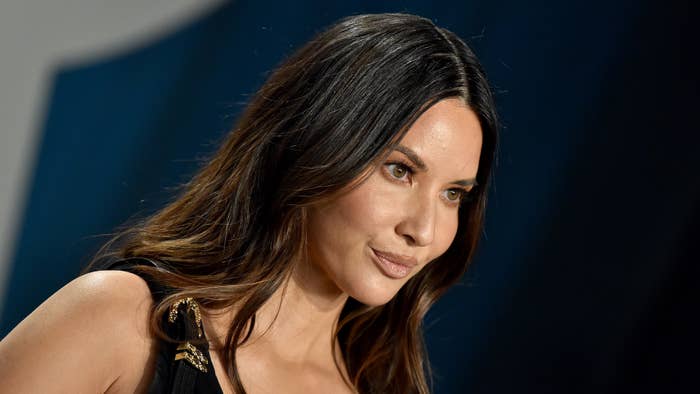 The filming of X-Men Apocalypse was plagued with rumors of odd behavior from its director, Bryan Singer.

In a new interview with Variety, Olivia Munn, who played Psylocke in the film, shed light on what happened, explaining that Singer left the set for 10 days and returned to Los Angeles to address a "thyroid issue." 
"When we shot X-Men, I never shot a huge movie like that before," Munn said. "I didn't know what was right or wrong, but I did know that it seems strange that Bryan Singer could check out and say he had a thyroid issue." 
Singer's publicist, Howard Bragman, said that the filmmaker saw doctors in both Montreal and L.A., and "to the best of our recollection, it only affected two days of shooting."
Munn begs to differ. "Instead of going to a doctor in Montreal, which is a very high-level, working city, he said he had to go to L.A. And he was gone for about 10 days is my recollection," she explained. "And he said, 'Continue. Keep filming.'" Munn said that the cast deferred to Singer's assistants, who would relay text messages sent to their phone from him. 
"And I never thought any of it was normal, but I didn't realize that other people also thought it wasn't normal. And the other people who thought it wasn't normal would be people at high levels, people who make decisions on whether to hire this person," Munn added. "Come to find out it is really strange and it wasn't OK. But this person is allowed to continue to go on. Fox still gives him Bohemian Rhapsody, and then we all know what happened."
Singer was eventually fired from Bohemian Rhapsody with only two weeks left in production, after misconduct that reportedly included throwing equipment and arguing with the film's star, Rami Malek. Malek later described his experience of working with Singer as "not pleasant, not at all." 
Singer was accused last year of sexual misconduct and assault by four men who were underage at the time of the alleged incident. He has not directed a film since Bohemian Rhapsody.