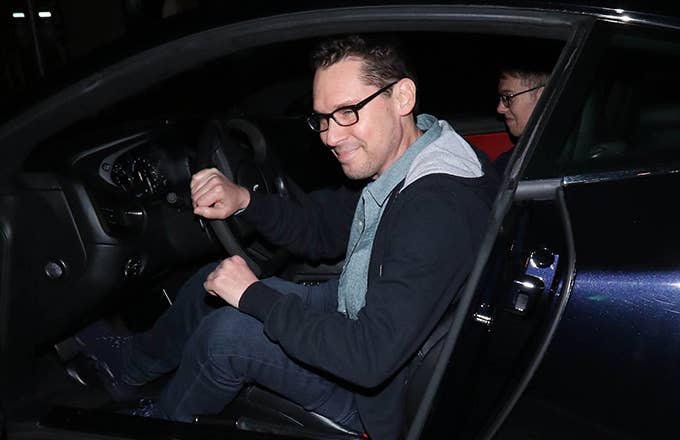 Bohemian Rhapsody director Bryan Singer has been accused of sexual misconduct with underaged boys, according to a new piece in The Atlantic. Four men say the now-53-year-old Singer engaged in sexual encounters with them when the men were teenagers in the late '90s. One said he was just a 13-year-old extra on the set of Singer's 1998 film Apt Pupil.
Another one of the accusers said he had sex with Singer when he was 15, while another says he had sex with the director when he was 17. "He would stick his hands down your pants without consent," one of the men alleged. "He was predatory in that he would ply people with alcohol and drugs and then have sex with them." Singer's attorney has denied the allegations on the director's behalf.
The lead child actor of Apt Pupil, Brad Renfro, was reportedly spotted at numerous Hollywood parties when he was underaged, reported Buzzfeed News last year. "He was sexually active. He had a girlfriend who was years older than him," Tom and Huck production designer Gemma Jackson said of Renfro, who was 13 when he worked on the film. He died of a heroin overdose at age 25.
Singer was fired from the production of Bohemian Rhapsody with only two weeks of filming left, with English actor and director Dexter Fletcher picking up where he left off. Fletcher did not receive a credit for his contributions to the film. Singer was booted from production for a number of reasons, although on-set tensions between him and lead actor Rami Malek were reportedly one of the chief contributing factors. 
Bohemian won Golden Globes for Best Motion Picture - Drama and Best Lead Actor for Rami Malek. At the Oscars it's up for five awards, including Best Picture and another shot for Malek to scoop up hardware.
Recently speaking with the Los Angeles Times, Malek said he wasn't aware of the allegations against Bryan Singer before he agreed to sign on for Bohemian Rhapsody. "As far as I knew, I was considered before Bryan was even attached," he explained. "I didn't know much about Bryan. I think that the allegations and things were, believe it or not, honestly something I was not aware of, and that is what it is. Who knows what happens with that. ... But I think somehow we found a way to persevere through everything that was thrown our way."
In the days after Singer was fired from the production, he was sued for allegedly raping a 17-year-old boy at a party in 2003. In 2014, he was sued by another man who claimed that the director had raped him as a teenager, while previous allegations were leveled against Singer when he reportedly forced minors to strip naked for a scene in Apt Pupil.
The Mr. Robot star continued, "I'm just proud that this cast and crew collectively raised their game and we depended on one another. It was a testament to everyone's spirit and courage and skill. And one thing I will say about everyone—almost everyone—we never gave up. How about that?"
Singer issued a statement following the Atlantic piece: "The last time I posted about this subject, Esquire magazine was preparing to publish an article written by a homophobic journalist who has a bizarre obsession with me dating back to 1997. After careful fact-checking and, in consideration of the lack of credible sources, Esquire chose not to publish this piece of vendetta journalism. That didn't stop this writer from selling it to The Atlantic. It's sad that The Atlantic would stoop to this low standard of journalistic integrity. Again, I am forced to reiterate that this story rehashes claims from bogus lawsuits filed by a disreputable cast of individuals willing to lie for money or attention. And it is no surprise that, with Bohemian Rhapsody being an award-winning hit, this homophobic smear piece has been conveniently timed to take advantage of its success."