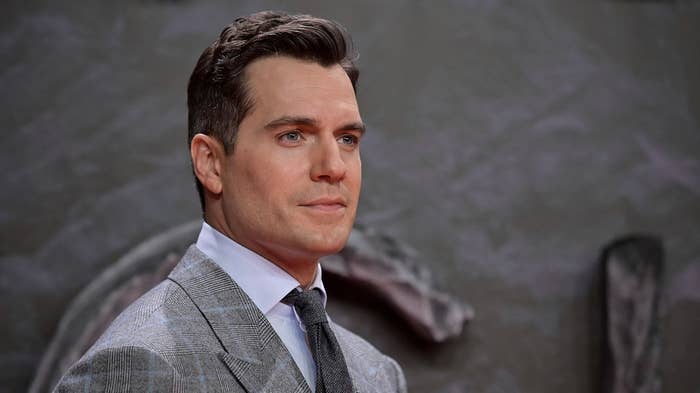 The unspoken embargo lasted all of three days, because Henry Cavill took to Instagram on Monday to confirm that he will be reprising his role as Superman. 
"A very small taste of what's to come, my friends," Cavill wrote in the caption. "The dawn of hope renewed. Thank you for your patience, it will be rewarded."
Cavill appeared as the Man of Steel in the mid-credits scene of Black Adam, which became the biggest domestic box office debut for Dwayne Johnson as a leading actor this past weekend. His last appearance as Superman came in 2017's Justice League.
According to the Hollywood Reporter, Johnson proposed Cavill's cameo to former DC film boss Walter Hamada and got turned down, with Hamada claiming he had his own vision for Superman. In July, Michael De Luca and Pamela Abdy became Warner Bros.' new film bosses. Johnson approached them with his idea and was given the green light. 
The Black Adam production team filmed a mid-credits scene featuring Superman without showing Cavill's face, since it was unclear if a deal with Cavill could be finalized in time. Cavill ended up shooting the scene in London just last month. 
THR says the "intention is for Cavill to star in at least one solo Superman movie." His lone solo outing was in 2013's Man of Steel, and he co-headlined 2016's maligned Batman v Superman: Dawn of Justice; both came from director Zack Snyder.
Cavill's confirmed return was met with excitement and some cautious optimism about where he could take the character going forward. See some fan reactions below.