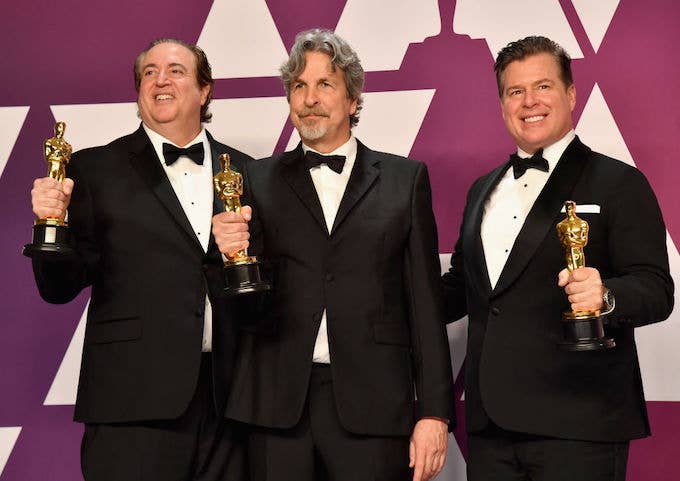 Despite the polarizing response to Green Book winning Best Picture at this year's Oscars, the film has only seen positive returns to its bottom line at the domestic box office. The Peter Farrelly-directed movie saw a weekend gross of $4.7 million, the biggest post-Oscars bump for a winner in that category in eight years, according to the Hollywood Reporter. 
Following its Best Picture victory at the Academy Awards in 2011, The King's Speech grossed $6.2 million over the weekend. Last year, The Shape of Water only saw a box office boost of $2.3 million. Green Book has also experienced an overseas post-Oscar boost, taking home an additional $31.9 million.
The film, starring Viggo Mortenson and Best Supporting Actor winner at this year's Oscars Mahershala Ali, has been widely panned for its one-sided portrayal of Dr. Donald Shirley. Co-written by Nick Vallelonga, son of Frank "Tony Lip," the movie received zero input from Shirley's family, creating a depiction of Ali's character that has been called "100 percent wrong" and a "symphony of lies" by those who knew him best. 
Green Book's Oscars run was further tainted by an unearthed tweet which exposed Vallelonga as a Trump supporter who claimed to see Muslims celebrating in the streets of Jersey City over the tragic events of September 11. Around that same time, Farrelly was subjected to a controversy of his own when it was revealed that he used to flash his penis at cast members as a joke.
Both men apologized, but these all these issues surrounding the film should have made it clear that it was never deserving of an Oscar, especially in the Best Picture category.