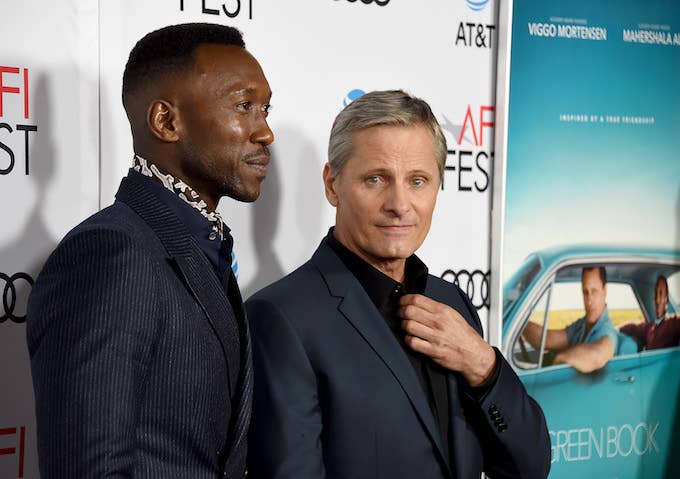 After apologizing for using the N-word during a panel promoting the new movie Green Book, Viggo Mortensen has now released a statement, further explaining his use of the word.
In the statement—which was posted on his publishing company's website, Perceval Press—Mortensen wrote, "it is not true, as has been implied in much of the reporting on what I said on Wednesday, that I was naïvely claiming racism had disappeared along with the general use of the N-word. I was actually stating the opposite, that discrimination evolves and changes its vocabulary, and that we must always be vigilant."
Here's his statement in full:
The panel followed a screening of the film, which ironically tells a tale of interracial friendship. Mortensen blurted out the slur during a discussion about "racial progress" in America, and while sitting next to his co-star Mahershala Ali. "For instance, no one says n— anymore," Mortensen said.
Ali later responded to Mortensen's use of the N-word. "However well-intended or intellectual the conversation may have been, it wasn't appropriate for Viggo to say the N-word," Ali said. "He has made it clear to me that he's aware of this, and apologized profusely."