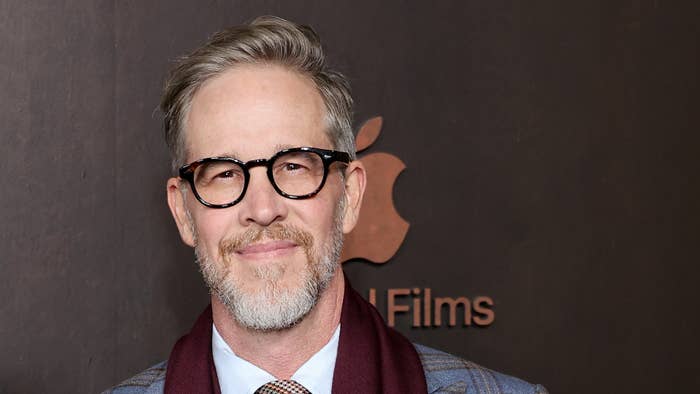 Emancipation producer Joey McFarland issued an apology on Sunday for bringing the original photograph of "Whipped Peter" to the film's premiere in Los Angeles last week.  
"I wholeheartedly apologize to everyone I have offended by bringing a photograph of Peter to the 'Emancipation' premiere," McFarland wrote via Instagram. "My intent was to honor this remarkable man and to remind the general public that his image not only brought about change in 1863 but still resonates and promotes change today." 
In Emancipation, the character Peter (Will Smith) is inspired by "Whipped Peter," which shows the scarred back of an escaped slave during a medical exam at a Union Army encampment in Louisiana. McFarland explained at the premiere why he brought the photo with him, saying, he "wanted a piece of Peter to be here tonight."
After uncovering Peter's origin story with help from diligent historians, I spent the last few years working with the Emancipation creative team in order to bring his story to life so worldwide audiences would have an opportunity to appreciate his heroism," McFarland wrote. "I hope my actions didn't distract from the film's message, Peter's story and just how much impact he had on the world." 
Following the film's first screening, Smith said he's turned down several film roles centered around slavery in the past, but there was something about the story of Peter that made him reconsider his long-standing stance. 
"This is a film about the heart of a man—what could be called the first viral image," Smith explained. "Cameras had just been created, and the image of whipped Peter went around the world. It was a rallying cry against slavery, and this was a story that exploded and blossomed in my heart that I wanted to be able to deliver to you in a way that only Antoine Fuqua could deliver."
Emancipation is currently in select theaters and will be released on Apple TV+ on Nov. 9.  
Check out McFarland's entire statement below.