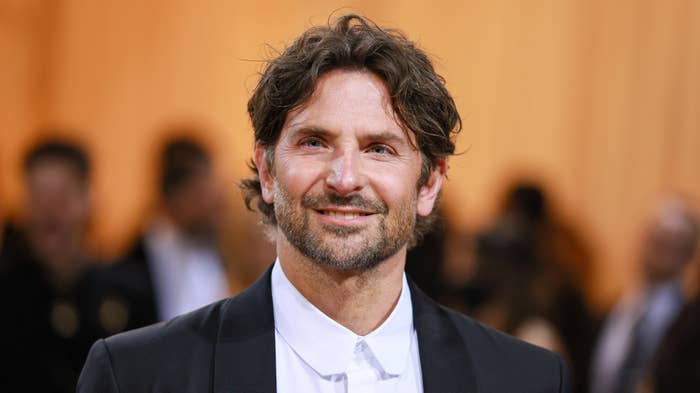 Netflix released a series of photos Monday from the upcoming film Maestro starring Bradley Cooper and people were left astounded by his transformation into an elderly version of West Side Story composer Leonard Bernstein. 
Kazu Hiro served as the prosthetic makeup designer on Maestro. He previously won the Academy Award for Makeup and Hairstyling in 2017 and 2019 for Darkest Hour and Bombshell, respectively. 
Maestro stars Carey Mulligan as Bernstein's wife Felicia Montealegre, as well as Matt Bomer and Maya Hawke. Cooper, Martin Scorsese, and Steven Spielberg are among the producers attached to the biopic. 
Maestro marks Cooper's return as a director following his well-received debut in 2019's A Star Is Born, which earned him an Oscar nomination for Best Picture and Best Adapted Screenplay. He also co-wrote the screenplay with Josh Singer, who won the Oscar for Best Original Screenplay for Spotlight. 
According to People, Cooper revealed in his discussion with Mahershala Ali for Variety's Actors on Actors series earlier this year that he "wanted to be a conductor since I was a kid," adding he "asked Santa Claus for a baton when I was 8."
The 47-year-old actor said he initially spoke with Spielberg about portraying Bernstein while he was working on A Star Is Born and at a time when the Oscar-winning director was still expected to helm the biopic. "I said, 'Listen, all I want to do is write and direct movies. I always felt like I could play a conductor, but may I research the material and see if I can write it and direct it? Would you let me do that?,'" Cooper recalls of his conversation with Spielberg. 
Spielberg eventually handed the reins over to Cooper, who spent over four years trying to authentically bring Bernstein to life. Maestro is slated for a 2023 release.