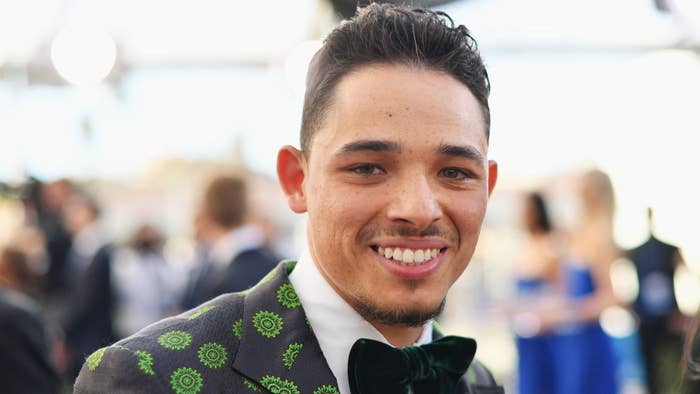 In the Heights star Anthony Ramos reportedly has his eye on landing the lead role in an upcoming Steven Caple Jr.-directed Transformers film.
According to Variety, Ramos is currently in talks to star in the movie, which is set to be released in June 2022. Plot details for the forthcoming film have yet to be revealed. 
Ramos most recently starred in the musical In the Heights, which is set to premiere in theaters and on HBO Max on June 11, 2021. The musical follows Ramos as Usnavi de la Vega, a first-generation Dominican-American bodega owner in Washington Heights, New York, who is wrestling with a moral conflict on whether or not to close the shop and retire to the Dominican Republic after inheriting his grandmother's fortune. Ramos also starred in the original Broadway cast of "Hamilton"
Another movie Transformers movie is also in development that will be directed by Angel Manuel Soto. That film is unconnected to the Michael Bay-produced Transformers franchise that began in 2007 or the spin-off Transformers film Bumblebee either​​​​​​​, according to Variety.
Transformers has been seeking a new lease on theatrical life after its hype fizzled off from Michael Bay's run. It already sat as a cult-classic toy line, but it made a new name for itself with that first Transformers live-action film in 2007 starring Shia LaBeouf and Megan Fox.
There's no word yet on who else Angel Manuel Soto and Paramount might be looking for to lead the new franchise.