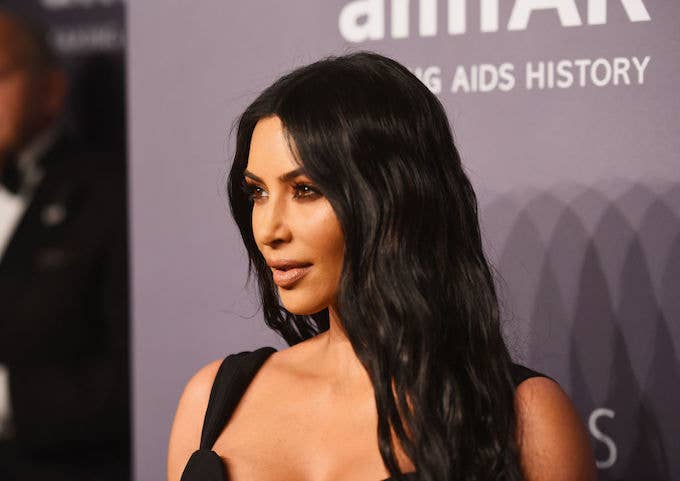 Kim Kardashian's announcement about her newfound legal career left fans both congratulatory and stunned. Despite the  detractors, Kim seems to be taking her criminal justice reform focus quite seriously, so much so that she has helped secure another inmate's release from prison. 
"Jeffrey from Miami" was handed a life sentence for a low-level drug offense, of which he served 22 years before Kim and her lawyers fought for his release. 
The reality star took to Twitter to announce the victory, noting the amount of satisfaction she derives from "this life saving work."
"We did it again," she wrote to her 60 million followers. "Had the best call w/this lovely family & my attorney @msbkb who just won release for their loved one Jeffrey in Miami - he served 22 years of life sentence for low level drug case. He served too much time but it gives me so much joy to fund this life saving work."
Kim's assistance for Jeffrey follows work she did in 2018 to achieve clemency for Alice Marie Johnson, who was similarly handed a life sentence for a low-level, non-violent drug charge. The reality star met with Donald Trump to secure Johnson's freedom. 
In a recent episode of Keeping Up With the Kardashians, Kim detailed her interest in criminal justice reform and the sequence of events that inspired her to pursue a legal career. 
"I told my dad years ago that I was really into criminal justice and he was like, 'This will stress you out so much. You do not really want to take this on,'" she told Kris Jenner. "But I think now, having gotten so deep in helping Alice, I'm really motivated to get to know the law more and fight for people that deserve a second chance, like her."
Several notable change-makers took to the comments to congratulate Kim on her latest victory, including Bernice King, Martin Luther King Jr.'s youngest child.