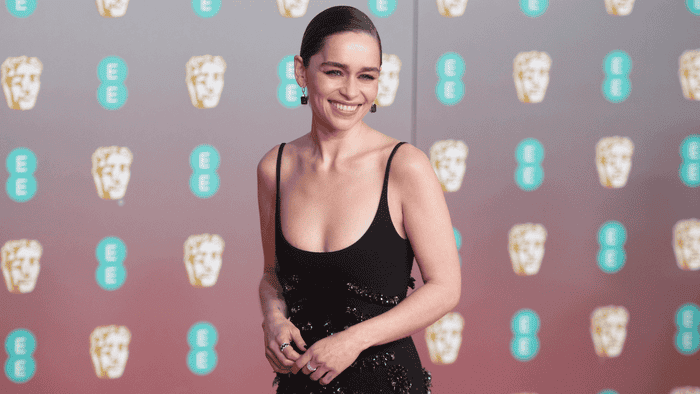 If you're an actor/actress on the set of a hit TV show (or if you just have a job, really) it would behoove you to steal as much as you can on general principle, whether it's the prop cereal boxes from Seinfeld, or even Walter White's underwear. It could serve well as a memento from all the time spent on set, or as a pricey souvenir you could someday hock on eBay should tough times hit. Show biz is rough.
On that note, Emilia Clarke missed out on several opportunities to steal things at the end of Game of Thrones, citing her "real phobia of getting into trouble" as the reason that she didn't take something on the way out. 
But clearly not all her cast members had the same phobia, including her own brother. As Clarke revaled on the BBC's Zoe Ball Breakfast Show, her bro (who was also working on the show) took something when the series wrapped, and then he waited until Christmas to give it to her. That actually got her to cry tears of happiness.
"I was such a frustratingly good girl, I didn't [take any props from set]. I abided by the rules," Clarke revealed."However — I'm just going to say this live on radio – my amazing brother, who worked on the camera department and worked on the show as well, this Christmas gave me the best Christmas present ever. He had in one of the battle scenes – I think he'd got a mate of a mate of a mate – anyway, he got one of the Targaryen flags, so I opened it this Christmas and just burst into tears."
"I was literally like, 'That's going up pride of place'," Clarke went on, "because I keep asking Game Of Thrones, please can I have a wig, a coat? I had eight."
Seems like a very clever holiday shopping hack. *Hint hint* your co-worker's wallet isn't going to steal itself.
If you want, you can listen to the full interview right here.