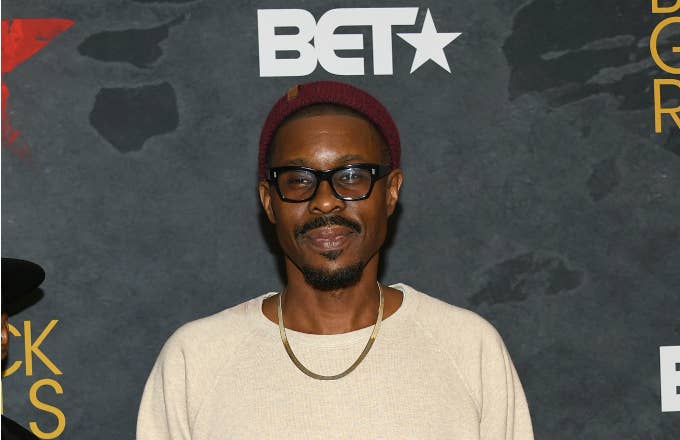 There has been a lot of anticipation surrounding Creed III and who will challenge Adonis Creed. Although casting has yet to be announced, almost everyone has been giving their opinions on who should be his opponent. This includes Creed II star Wood Harris, who went on record stating that he wants Michael B. Jordan to go head-to-head with boxing heavyweight Deontay Wilder.
"Adonis needs to fight Deontay Wilder," Harris said. He then went on to give his creative take on how Wilder would fit into the franchise's back story. 
"Mr. T's son," Harris continued. "Straight up. The Black Bomber, blow. That's going to be dope, though."
If the studio takes Harris' advice, Wilder's character will serve as the son of Stone's Rocky III opponent James "Clubber" Lang. Lang was originally played by Mr. T and was Balboa's main obstacle in the installment. It would also follow the precedent set in Creed II, in which Adonis avenged his father's death by beating Ivan Drago's son Vikor.
Harris is not the only person to think Wilder's eccentric personality would serve the movie well. During an interview with TMZ, Adonis Creed himself co-signed Wilder as a good fit for the role. 
"It's a cool idea," Jordan said. "[Wilder is] a good character as himself. That's one of the great things about Rocky films and Creed films. We try to bring real boxers into it at some point. So, you never know."
While Harris and Jordan are two strong people to have in his corner, Wood stops short of confirming if Wilder has been tapped for the role and if so, what his story will be. 
"I don't know, man. Don't try to get the inside exclusive," Harris joked. "Deontay Wilder, you know what it is. Push that."