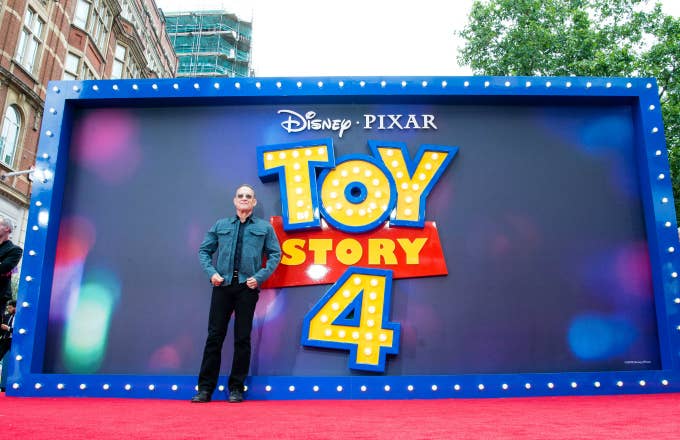 While Toy Story 4 will reintroduce some familiar faces, it appears as though the sequel will be missing one important piece of the Pixar experience. 
According to Slate, a Disney representative confirmed that Toy Story 4 will not feature one of Pixar's signature animated shorts. This will be the first Disney/Pixar film since the Toy Story franchise began in 1995 to not be accompanied by the popular precursors. The trend began with Geri's Game, which was paired with 1998's A Bug Life. Geri's Game was centered around an elderly man in the park playing chess. It showcased Pixar's elite understanding of animation on won the studio an Oscar. But in recent years, the short films have been met with mixed reviews. Olaf's Frozen Adventure which was shown before Coco, ran 21-minutes and was eventually pulled from theaters.
Although the studio did not explain why Toy Story 4 will come with a short, it doesn't seem as like Pixar is entirely done with the format. Just this year, Pixar's  Kitbull experimented with the SparkShorts animation process. It was acclaimed for its storytelling and cutting-edge technology. 
But just because Toy Story 4 won't come with a short, don't expect that to affect the film's box office. The film currently holds a 100% perfect score on Rotten Tomatoes. Couple that with the successes of the past three films, and it's clear that Pixar has one of the summer's biggest hits on its hands.