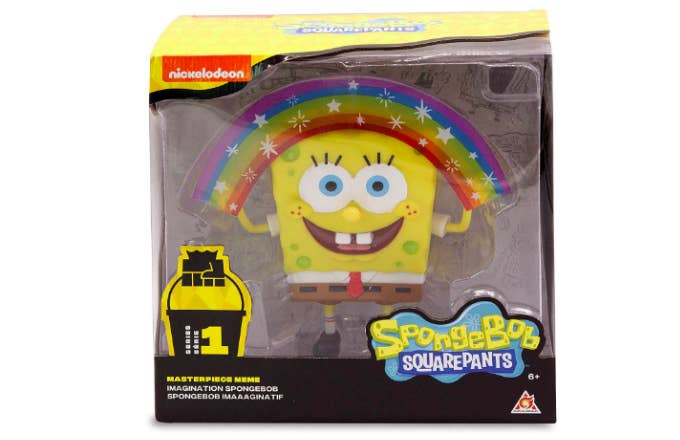 In the 20 years since its premiere, SpongeBob Squarepants has transformed from a popular cartoon show into a cultural staple that has inspired everything from songs to internet memes. To celebrate its anniversary, Nickelodeon has decided to commemorate the show's relevance by turning some of its most popular memes into collectible pieces. 
The collection, titled "SpongeBob SquarePants Masterpiece Memes" features 8-inch figures of five of the fan-favorite SpongeBob Squarepants memes. This includes "Mocking SpongeBob," "Imaginaaation SpongeBob," "Surprised Patrick," "SpongeGar," as well as two versions of "Handsome Squidward" (eyes open and closed).
The full set is available on Amazon for $21.99 each. Also, if you are a fan of SpongeBob but not big on the internet, Nickelodeon has created the Spongebob Culturepants toys to coincide with its meme collection. Unlike the other pieces, these toys are smaller 4.5-inch collectibles. The Spongebob Culturepants series includes Plankton, Squidward, and Patrick in various poses and is available in color and black and white.