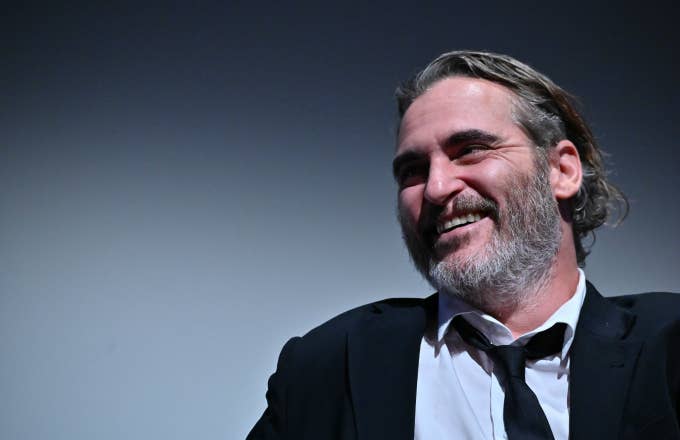 UPDATED 11/15, 3 p.m. ET: Today marks Joker's ascent past the $1 billion mark, furthering its lead as the highest-earning R-rated movie of all time. Deadpool set the record in 2016 with $782.6 million.
Deadlinenotes it's Warner Bros.' seventh film ever to cross $1 billion, 2018's Aquaman being the most recent. This week both Joaquin Phoenix and Todd Phillips shared their thoughts on a potential sequel, which isn't out of the question. 
See original story below.
Joker has a legitimate shot at pulling in over $1 billion in ticket sales, according to the Hollywood Reporter. 
The Todd Phillips-directed film ended Saturday with close to $934 million in global ticket sales. Of this total, $299.6 million was generated domestically while $634.4 million came from foreign markets.
The film only cost $60 million to produce before marketing; it's now guaranteed to gross $500 million or more in profit. Joker also passed Deadpool ($782.6 million) to become the top-selling R-rated movie in history. The movie is the highest-earning Warner picture in 10 markets and the top-grossing DC movie in 36. It's the fourth highest-selling DC film behind Aquaman ($1.14 billion), The Dark Knight Rises ($1.08 billion), and The Dark Knight ($1 billion). And for all superhero movies, Joker comes in at no. 13 on this list, passing Spider-Man 3 ($895 million). 
These feats hold a special weight for Joker because it's not a traditional superhero film and is instead centered around the villain. The filmmaker's unusual approach to Batman's archnemesis reportedly startled executives at Warner Bros. The company gave the film a small budget, which Phillips was able to flip into a massive payday.