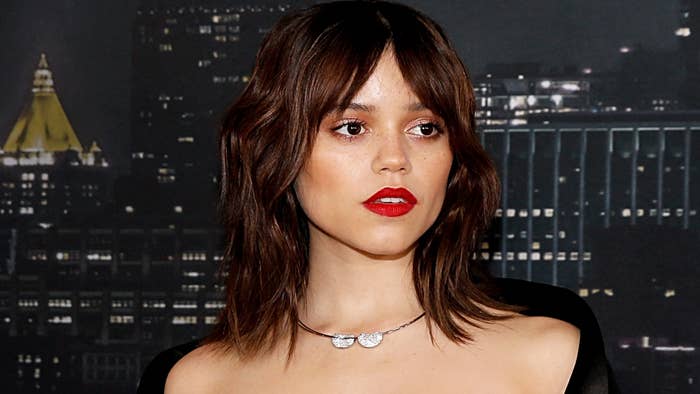 Scream VI star Jenna Ortega is speaking candidly about the measures she took to protect her character's authenticity on the set of Wednesday.
During an appearance on Dax Shepard's Armchair Expert podcast, Ortega revealed that she would go off script while filming the Tim Burton-produced/directed Netflix series. The 20-year-old reasoned that she wanted Wednesday Addams' dialogue and actions to be genuine at all times.
"Everything that she does, everything that I had to play, did not make sense for her character at all," Ortega said of why she decided to change the script on the fly. "Her being in a love triangle made no sense."
She continued, "There was a line about like, this dress that she has to wear for a school dance and she said, 'Oh, my God, I love it. Ugh, I can't believe I said that. I literally hate myself.' And I had to go, 'No, there's no way.'"
Ortega, who has been building an extensive resume and will host SNL this weekend, said this was the first time where she "had to put my foot down on a set" in service of her character. She explained that her approach was borderline unprofessional.
"There was times on that set where I even became almost unprofessional, in a sense, where I just started changing lines. The script supervisor thought that I was going with something, and then I would have to sit down with the writers and they would be like, 'Wait, what happened to the scene?' And I would to have to go through and explain why I couldn't do certain things," she recalled.
Ortega's interview was met with mixed reactions from fans. She has since deleted her Twitter account.