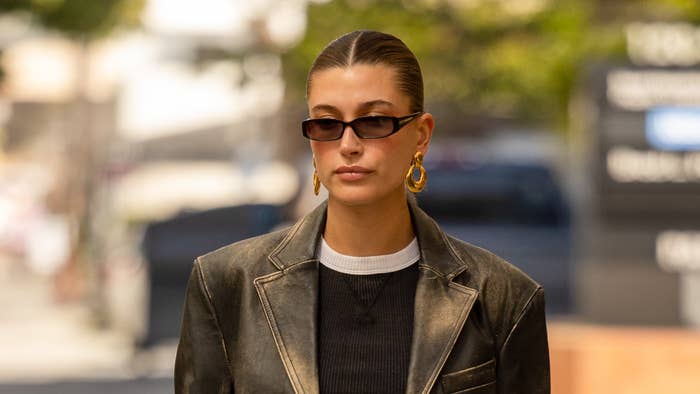 Hailey Bieber is taking a moment to acknowledge how far she's come. 
On Monday, the Rhode founder shared a hospital pic of herself on her Instagram Stories to mark the one-year anniversary of her heart procedure.
"This time last year I had a procedure done to close a hole I had in my heart known as a PFO (Patent Foramen Ovale) following having a transient stroke," she wrote.
Bieber continued, "So grateful to have found this and have it closed, and so grateful for my amazing doctors. A year later I'm feeling strong and healthy."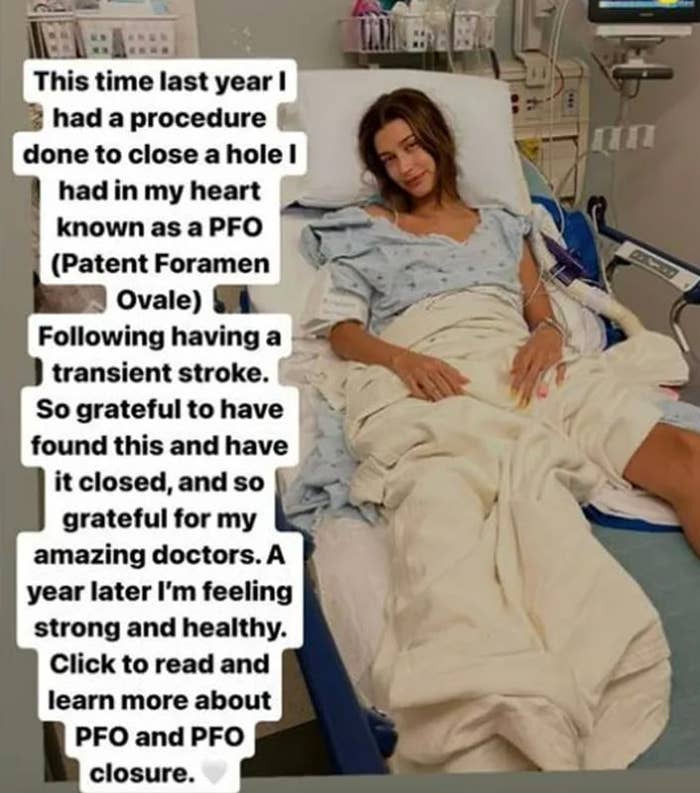 In March 2022, the 26-year-old model was hospitalized after experiencing stroke-like symptoms while having breakfast with her husband Justin Bieber. She remembered feeling terrified in a video uploaded to her YouTube channel a few weeks later. ​​​​​​
"Definitely the scariest moment of my life," she confessed. "I had so many things running through my head, number one being, 'I'm having a stroke. I'm really scared, I don't know why this is happening, am I going to have permanent issues from this?'"
Ultimately, Hailey underwent a smooth and quick recovery. She concluded her video by thanking everyone for their support. "I'm recovering really well really fast," she revealed. "I feel great. The biggest thing I feel, honestly, is I just feel really relieved that we were able to figure everything out, that we were able to get it closed, that I will be able to just move on from this really scary situation and just live my life."
Earlier this month, Hailey Bieber shared another life update with fans, saying she's had the hardest year of her life so far. This came after she appeared to wave the white flag with the Changes singer's ex-girlfriend Selena Gomez.