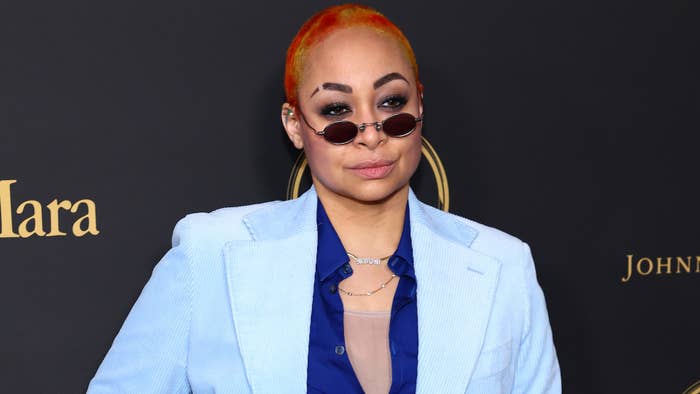 Raven-Symoné has kept her dating life close to her chest.
The actress revealed just how she does on a recent episode of the Howie Mandel Does Stuff podcast.
"All of my relationships, especially when I started dating, I had to get people to sign NDAs (non-disclosure agreements)," she divulged. "And it took me a while to wrap my head around it because it's just very impersonal. But somebody in our position has to do that."
Mandel then asked at what point Raven gives the NDA to her partners. "Before the naughty times come. I'm serious, right before naughty time comes," she said.
"So you have paperwork on your nightstand?" he joked.
"Yes," she said. "Not always on the nightstand, it might happen the day before or whatever," she added. "Now we have consent forms... that's part of it now... Welcome to being a celebrity in Hollywood nowadays."
Raven also revealed that she was in a relationship with a man for seven years, until "he got another girl pregnant."
"I was like, 'Gotta go!'" she said. However, she couldn't say much more than that due to "paperwork." Raven said she's held onto all of her NDAs as a fail safe, in case any of her former partners discusses their relationship with her.
The 37-year-old also shared how she felt about presenting an NDA to her current wife, Miranda Pearman-Maday.
"She was like, 'No,'" Raven explained. "She was like, 'I don't understand,' because she knew we had something different. It just feels different. She did it for me because she knew that I was being pushed elsewhere and she understood. But we both were like, 'This takes away from the genuineness of it all.' She did it, but she's also proven to me beyond the three pages."
The pair first met in 2015 and married five years later.
Listen to the entire episode of the Howie Mandel Does Stuff podcast with Raven-Symoné below.