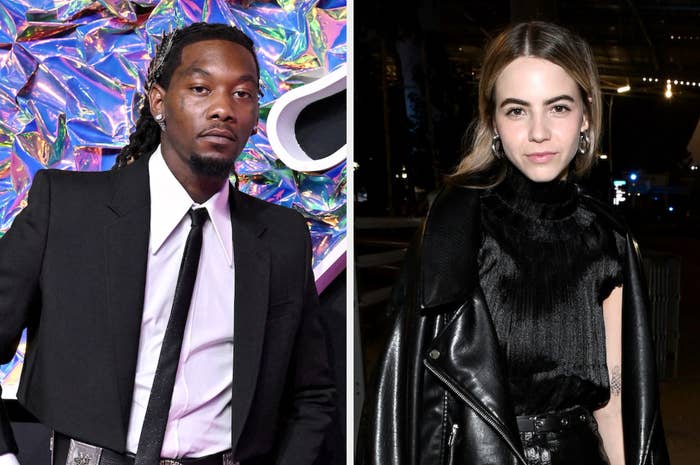 Offset turned the tables on Bobbi Althoff on her show, The Really Good Postcast, and it was a hoot.
"What do you do?" Offset asks Althoff in the new clip.
"I interview people," she says, adding that she does so because she wants to "get to know them."
"Why do you want to get to know me?" he asks, to which she says, "Um, I didn't," and he says, "You did."
Althoff then explains that his team reached out to hers, which is when Offset kicks things into high gear. "Don't cap," he responds. "Let's not flex for the gram." He proceeds to continuously tell her that she's capping, which she continues to deny.
"I honestly don't know how this came about. I'm not gonna lie to you," she says.
Offset then tells her he didn't know who she was prior to their interview. "They had to show me who Bobbi was. I thought they was talking about Bobby Boucher," he says.
"Never heard of Offset," she says, to which he replies, "Yes you have."
When Althoff counters that she had to Google him on the way there, Offset bites back, saying, "I had to go on TikTok. I couldn't even Google you."
Althoff made headlines this summer when she landed a very rare interview with Drake, followed by an apparent falling out between the two. As she and Champagne Papi unfollowed each other on social media and his interview mysteriously vanished from her YouTube channel, rumors swirled about whether she was an industry plant and if the pair had hooked up.
In addition to Drizzy, Althoff has interviewed Lil Yachty, J Balvin, Shaq, Tyga, and more.