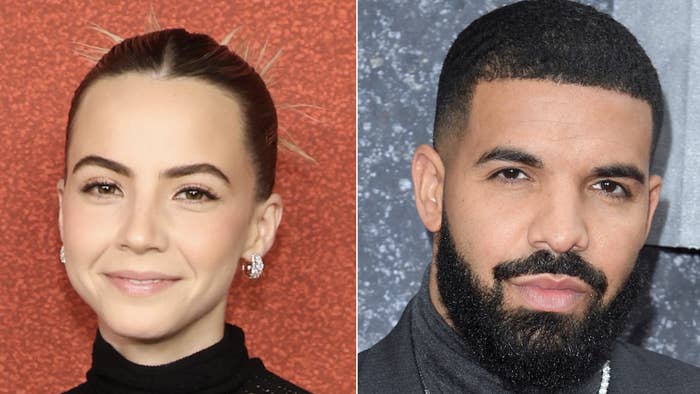 It looks like Drake and Bobbi Althoff might be beefing.
News of the alleged feud comes after Althoff's viral interview for her The Really Good Podcast with Drizzy vanished from the internet. Additionally, the pair no longer follow each other on Instagram.
Althoff has been labeled an industry plant due to her sudden fame, having gained over three million followers on TikTok in a couple of months and interviewing high-profile artists like Lil Yachty, Offset, Tyga—and Drake, who rarely grant interviews. One of Drake's last serious interviews was with Rap Radar in 2019.
His interview with Althoff has been removed from YouTube and Spotify, though she still has some YouTube shorts still up on her channel of the awkward conversation.
It's unclear why the pair are seemingly in conflict. Just a day ago, Althoff posted a TikTok of her at a Drake show, where she has a deadpan expression while the people next to her dance and sing along to the lyrics.
Althoff recently addressed speculation on her being an industry plant and revealed how she got an interview with Drake just four months after launching her podcast.
She explained to Cosmopolitan that she paid a person $300 to connect her with a celebrity for her podcast. That person ended up being comedian Rick Glassman. She did the same for her next guest, Funny Marco. Drake saw a clip from the interview and followed Althoff on IG soon afterward. She then DMed Drake to see if he was down to be a guest.
"I decided to just go for it and shoot my shot," she said. "I DMed Drake and asked if he wanted to be on my podcast, and he said yes. He sent me his touring schedule, and I knew that I needed to make it happen fast, so my friend and I flew to Memphis two days after the original DM was sent to record the episode."