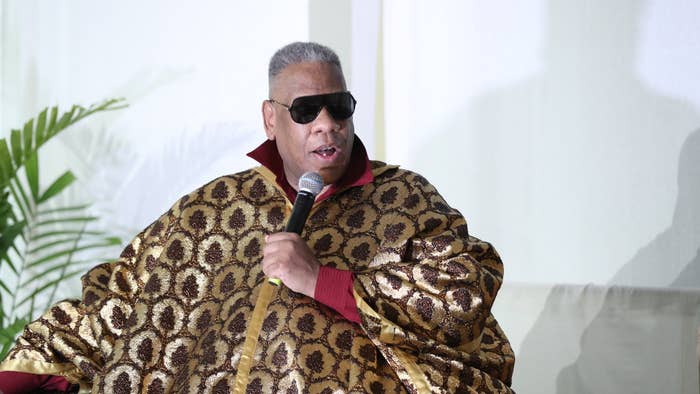 A number of celebrities are expressing their grief over the death of André Leon Talley.
The 73-year-old fashion icon, author, and former Vogue editor died on Tuesday in a White Plains, New York hospital. The cause of Talley's death hasn't yet been revealed. 
Kim Kardashian took to her Instagram Stories to mourn his passing, sharing a photograph of them shaking hands, alongside the caption, "Love you André." Zendaya also took to her Stories, posting a black-and-white photograph of Talley that fashion consultant and Vogue Italia editor-at-large Patti Wilson shared.
Elsewhere in Hollywood, Kerry Washington, Viola Davis, Tracee Ellis Ross, and Octavia Spencer shared notes about Talley, as did Paris Hilton.
"You championed me and you have been my friend since my beginning," Marc Jacobs wrote, adding, "You and your passions were larger than life. I love you and I will miss you dear André."
André Leon Talley made a name for himself as a fashion journalist, working for Vogue from the 1980s until 2013, as news director, creative director, and editor-at-large. He also worked at Women's Wear Daily, W, and the New York Times. He was a part of larger pop culture moments as well, making cameos in 2008's Sex and the City film, Fox's Empire, and Mariah Carey's 2005 video for "Say Somethin'" with Snoop Dogg. Talley also appeared on America's Next Top Model and released his memoir The Chiffon Trenches in 2020.
Take a look at what celebrities had to say about Talley below.