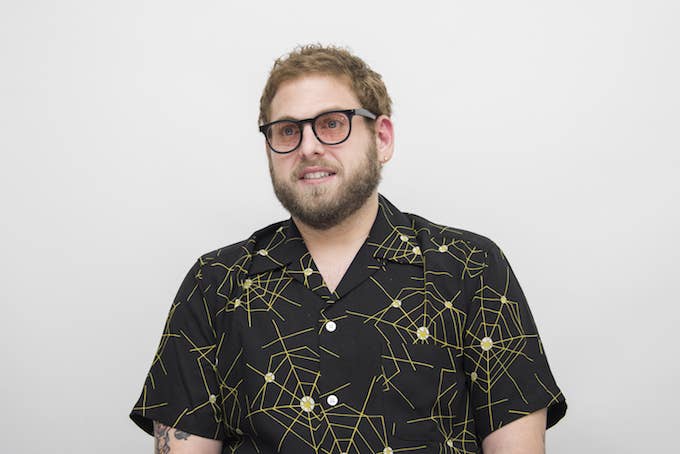 Jonah Hill's debut film Mid90s showcases a different Hill than the one we've seen before: Hill as the director and writer, rather than the funny, vulgar actor we've seen in movies like Super Bad and Knocked Up.
In a new interview with Vulture, Hill admits that Mid90s becomes a conduit for celebrating those previous versions of himself, even moments that were less than dignified. He notes that the kids in Mid90s talk freely: they curse, use derogatory language, and say things that Hill can no longer say in public. Case-in-point: in 2014, Hill got into a lot of trouble for yelling a homophobic slur at a paparazzo, whom Hill then apologized to.
While Hill thought about omitting the profane language in Mid90s, he wanted the film to remain authentic to skateboarding culture and the way kids act. "It's very deliberate to show how ugly that vernacular was," Hill told Vulture, in regards to the film's dialogue. 
In the interview, Hill also shares that when he was younger, he wanted "to move to Springfield," or the Simpsons' hometown. That cartoon was his favorite TV show. After Hill's parents explained that Springfield wasn't real, Hill's father outlined how Hollywood works, saying, "There's people who write what Homer says and people who say what Homer says." Afterwards, Hill decided he wanted "to write Homer's thoughts"; between seven and 16-years-old, he began penning a "tremendous amount" of Simpsons scripts and held onto them. Though Hill launched his career as an actor, he's now come full circle as a director and writer.
Mid90s is set to release on October 19, 2018 with acclaimed film house A24.