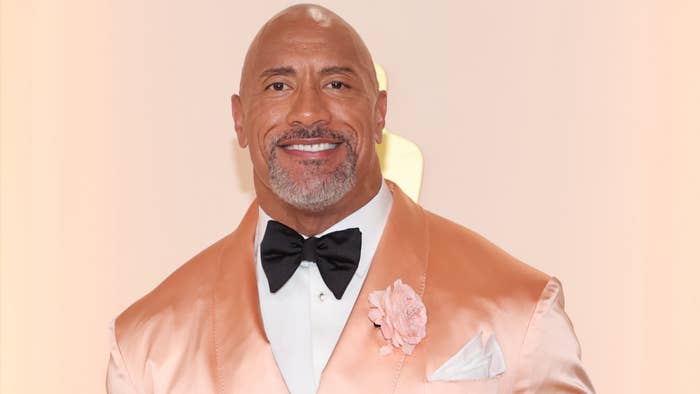 Dwayne Johnson will be making a formal return to the Fast and Furious franchise with his own movie.
Universal Pictures made the announcement on Thursday that The Rock's character, Security Service agent Luke Hobbs, will lead a new spinoff film.
Johnson took to Instagram to celebrate the moment, saying in a video, "Yes, it is true. Hobbs is back."
The announcement comes on the heels of the release of the latest Fast and Furious installment, Fast X, in which Johnson made a surprise cameo. Fans were amazed, particularly since the actor has maintained that Hobbs would no longer appear in the franchise, largely due to issues with co-star Vin Diesel, who plays Dominic Toretto.
Johnson addressed his previous beef with Diesel in his IG post, writing, "Last summer @vindiesel and I put all the past behind us. We'll lead with brotherhood and resolve—and always take care of the franchise, characters & FANS that we love."
In his video, he added, "Despite having our differences, we've been like brothers for years."
Johnson first appeared in 2011's Fast Five, and was in the following three movies before co-starring in 2019's Hobbs & Shaw with Jason Statham, who played Deckard Shaw.
Variety reports that Johnson will serve as producer for the Hobbs film, which will be penned by franchise regular Chris Morgan. The spinoff will connect the plotlines in Fast X and 2025's Fast X: Part II, which has been slated to be the last in the saga, though Diesel has divulged that the ending might actually be a trilogy.
One main reason the Fast and Furious films haven't wrapped up is because the franchise garners billions at the box office. Ludacris admitted as much in a recent conversation with the All the Smoke podcast
"I hear people say all the time, 'Why do y'all keep doing these movies?'" said Luda. "Because no matter what industry we in…it's all about a bottom line. It's about how much you spend compared to how much you make. We're making billions of fucking dollars, and I'm just giving you my heart I'm not trying to brag or nothing."
He continued, "Because if you spend $200 million and you make a billion, who the fuck is you gonna tell to stop shooting movies when you're making $800 million?"