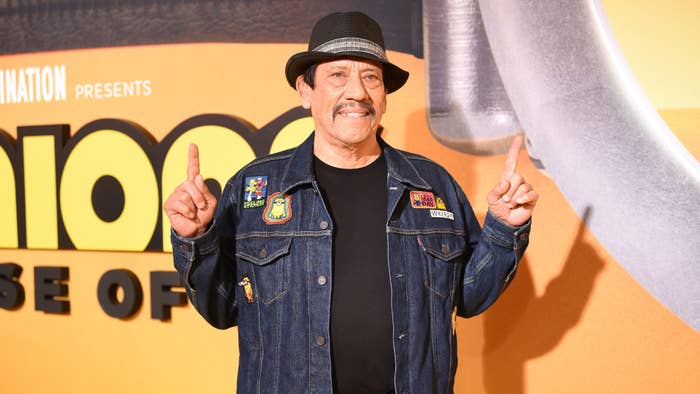 Danny Trejo is celebrating a milestone.
The 79-year-old took to Twitter to share that he's been sober for over five decades.
"I'm 55 years clean and sober today by the grace of God! I've done this one day at a time, and for anyone out there struggling YOU CAN TOO!" he wrote on Wednesday.
Danny Trejo struggled with substance abuse for much of his youth. According to People, he started smoking weed when he was 8 years old and began drinking when he was 12. By the time he was 14, he was addicted to heroin and was dealing, and subsequently spent his late teens and early 20s in and out of jail. When he was 24, he was locked up at San Quentin State Prison in California, where he began attending Alcoholics Anonymous meetings.
Back in 2019, he told Variety that he was told if you stop going to AA or Narcotics Anonymous meetings, "you will die, go insane, or go to jail." He continued, "And I proved that right. Every time I left, I went to jail."
The critical juncture came when a former inmate visited San Quentin and talked about his sobriety. Trejo credits that man as the one who "saved my life." He then became a drug counselor to help others on the road to recovery.
Trejo now has well over 400 IMDb acting credits to his name.
He also wrote about his sobriety in his 2021 memoir, Trejo: My Life of Crime, Redemption, and Hollywood, which he wrote with his friend and actor Donal Logue.