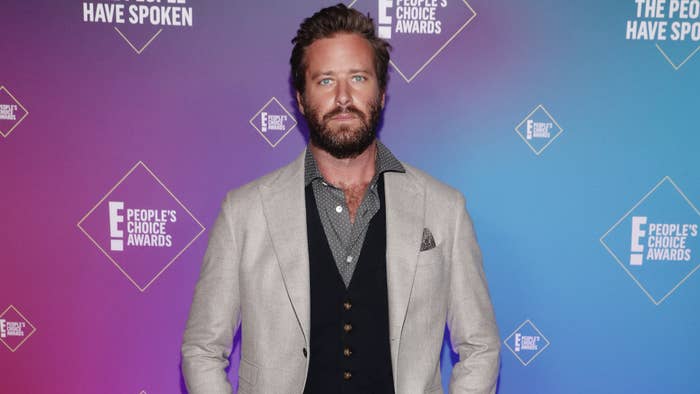 Armie Hammer is no longer facing sexual assault charges.
TMZ reports that the District Attorney's Office in Los Angeles County said it hasn't been able to prove the rape accusations beyond a reasonable doubt.
The 36-year-old posted on his Instagram, "I am very grateful to the District Attorney for conducting a thorough investigation and coming to the conclusion that I have stood by this entire time, that no crime was committed. I look forward to beginning what will be a long, difficult process of putting my life back together now that my name is cleared."
The D.A. also said that the case is too ambiguous to pursue, in part due to the "complexity of the relationship" between Hammer and his accuser, Effie Angelova.
Angelova went to the police with her rape allegations back in February 2021. She and Hammer had romantic ties dating back to 2017. She said their relationship became violent when Hammer forced her to have sex with him.
Hammer has repeatedly denied Angelova's accusations. He maintained that they only had consensual sex, and in that instance, they were role-playing a fantasy about rape.
"Sexual assault cases are often difficult to prove, which is why we assign our most experienced prosecutors to review them," Tiffany Blacknell, the LA County's D.A.'s Director of Communications, told TMZ. "In this case, those prosecutors conducted an extremely thorough review, but determined at this time, there is insufficient evidence to charge Mr. Hammer with a crime."
She added, "We know that it is hard for women to report sexual assault. Even when we cannot move forward with a prosecution, our victim service representatives will be available to those who seek our victim support services."