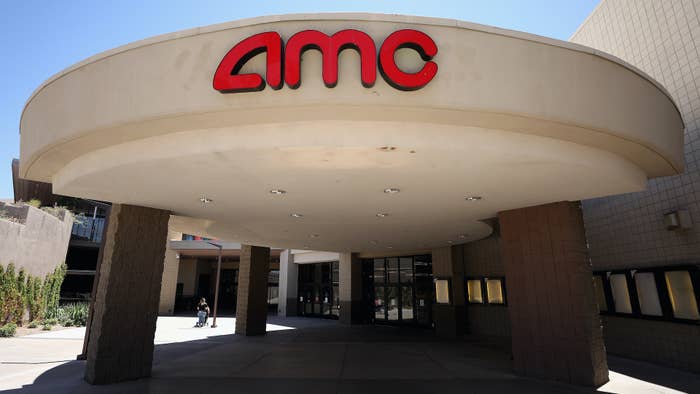 AMC Entertainment is gearing up to reopen 70 percent of its movie theaters this weekend for the U.S. debut of Tenet.
This means the cinema company will be operating 420 locations in total, including auditoriums in San Diego, California, following Gov. Gavin Newsom's reopening measures from last Friday, Deadline reports. San Francisco theaters will also likely resume activity after Labor Day weekend.
Previews for Tenet begin on Monday, though the title officially lands on Thursday. The film already premiered in Canada, where it landed the No. 1 spot. It also did extremely well abroad, earning $53 million at the international box office.
AMC anticipates that it will soon make more announcements about California, New Jersey, and other areas, as state and local officials permit theaters to reopen. Los Angeles, however, remains up in the air; operations reportedly might resume later this month or in early October.
Adam Aron, CEO and President of AMC Theatres, issued a statement regarding social distancing at auditoriums:
AMC previously reinstated 100 movie theater locations on Aug. 20, just in time for the company's 100th anniversary. To celebrate the occasion, the company sold passes for 15 cents, about the same price as a movie ticket in 1920, the year AMC was founded.