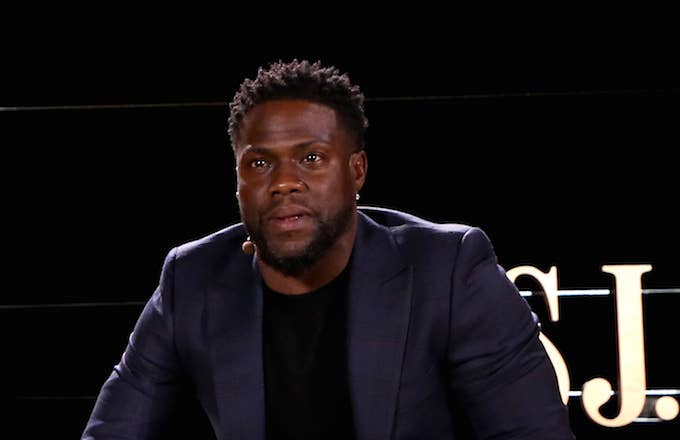 Soon after Hart was confirmed to host the 91st Academy Awards, a wave of Twitter users began calling attention to his controversial tweets that were published between 2009 and 2011. The 39-year-old comedian was criticized for writing wildly offensive comments that disparaged gay people: "Yo if my son comes home & try's 2 play with my daughters doll house I'm going 2 break it over his head & say n my voice 'stop that's gay'," he wrote in one since-deleted post. 
The resurfaced comments sparked widespread outrage, with many calling on the Academy to cut ties with Hart. Though he initially dismissed the criticism, insisting he did not owe another apology, Hart eventually stepped down from the hosting gig just days after it was announced.
"I have made the choice to step down from hosting this year's Oscar's," Hart said on Twitter. "This is because I do not want to be a distraction on a night that should be celebrated by so many amazing talented artists. I sincerely apologize to the LGBTQ community for my insensitive words from my past. I'm sorry that I hurt people... I am evolving and want to continue to do so. My goal is to bring people together not tear us apart. Much love & appreciation to the Academy. I hope we can meet again."
You can catch Hart on The Ellen DeGeneres Show at 4 p.m. ET on NBC. 
As of Thursday night, the Academy has not announced Hart's replacement. Deadline reports organizers are considering a multiple-host format or no host at all.