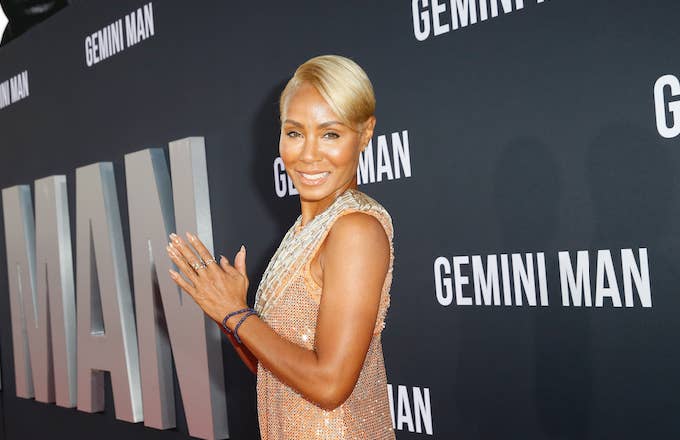 Jada Pinkett Smith may soon join the Matrix 4.
According to Deadline, the 48-year-old actress is in talks to reprise her role as Resistance pilot Niobe, who captains of the Logos hovercraft. The character was introduced in the Matrix's second installment, The Matrix Reloaded (2003), and appeared in it's follow-up The Matrix Revolutions (2003). Niobe is also featured in the Enter the Matrix and The Matrix Online games. 
Smith teased her Matrix return following confirmation of the fourth installment. The actress told Entertainment Tonight she had already discussed the project with Matrix 4 director Lana Wachowski, who directed the first three installments with her sister, Lilly Wachowski.
"Well, I've had my conversations with Lana," Smith told ET during the August premiere of her Angel Has Fallen film. "So, we'll see. I think, you know, I think there may be some things in the horizon."
Deadline stresses that Smith's return has not been finalized as the actress is still in negotiations. Keep it locked for more updates.
Lana Wachowski will co-write the screenplay alongside Aleksandar Hemon and David Mitchell. The film will star Keanu Reeves, who led the first three Matrix films, as well as Carrie-Anne Moss, Yahya Abdul-Mateen II, and Neil Patrick Harris. 
Warner Bros has not announced the release date for Matrix 4, but production on the film is expected start in early 2020.