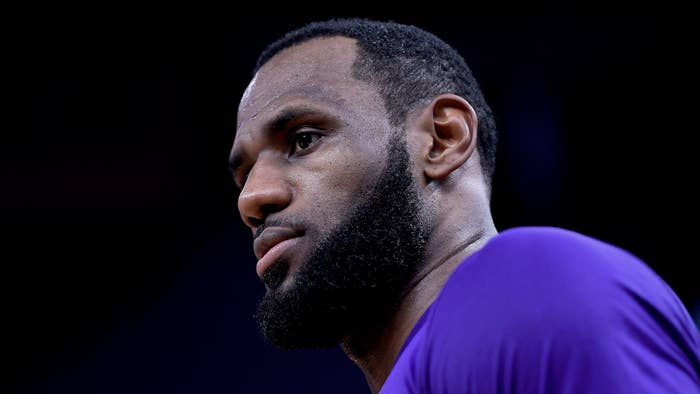 A growing number of celebrities and political figures are calling for justice in the killing of Ahmaud Arbery, a 25-year-old unarmed black man who was gunned down while out for a jog earlier this year.
Georgia officials say Arbery was running in the Satilla Shores neighborhood just outside Brunswick on Feb. 23, when two armed white men began pursuing him in a truck. Newly surfaced video shows the men—Gregory McMichael, 64, and his son, Travis McMichael, 34—confronting Arbery on the road, before a physical altercation ensued. Gunshots were fired moments later and Arbery is seen stumbling before falling face down on the pavement.
The McMichaels told police they followed Arbery because they believed he fit the description of a burglary suspect. Travis McMichael allegedly fired the shots that killed Arbery, as his father — a retired district attorney investigator — stood in the bed of the truck wielding a handgun. Neither man has been arrested nor charged in the fatal shooting, as authorities previously determined the McMichaels acted under the state's citizen arrest and self-defense statutes.
"We're literally hunted EVERYDAY/EVERYTIME we step foot outside the comfort of our homes!" Lakers star LeBron James wrote on Instagram. "Can't even go for a damn jog man! Like WTF man are you kidding me? ... I'm sorry Ahmaud(Rest In Paradise) and my prayers and blessings sent to the heavens above to your family!!🙏🏾✊🏾❤️ #StayWoke #ProfiledCauseWeAreSimplyBlack😢😢."
Atlantic Judicial Circuit District Attorney Tom Durden took over the case after two other district attorneys recused themselves over possible conflicts of interest. Durden announced this week that a grand jury will decide whether criminal charges will be brought against the McMichaels.
"After careful review of the evidence, I am of the opinion that the case should be presented to the grand jury of Glynn County for consideration of criminal charges," Durden wrote.
Former Vice President Joe Biden is also among the political leaders — including Sen. Kamala Harris, Sen. Cory Booker, and Georgia Democratic gubernatorial candidate Stacey Abrams — who have called for a full investigation into Arbery's death.
"There are a number of agencies that can go out and make these arrests today. That is our demand. The men who murdered Ahmaud should be prosecuted," Lee Merritt, the attorney representing Arbery's family, told NBC News. "We respect that there is a legal process that must be followed in order for formal indictments to take place, but for the safety of this community; for the respect of Ahmaud Arbery's memory we demand that ... these men be arrested."
Footage of Arbery's shooting was released on Tuesday, and has since ignited more calls for justice. Celebrities like T.I., 2 Chainz, Viola Davis, and Leslie Jones have taken to Twitter to either share their condolences and/or demand action. You can read some of the posts below.
As more attention focuses on the troubling killing of

#AhmaudArbery

, our systems of law enforcement and justice must be held to the highest standards: full investigation, appropriate charges and an unbiased prosecution.

https://t.co/5mYI4vA8A6