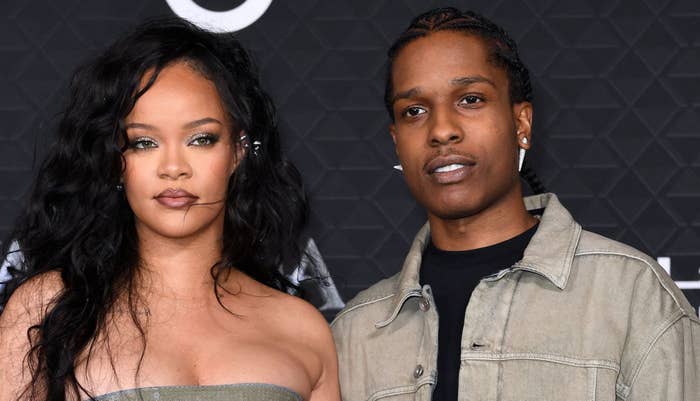 Seven months after welcoming their first child into the world, Rihanna and ASAP Rocky have finally shared photos of their baby boy.
Rihanna made her TikTok debut on Saturday morning with a clip of her son, who's filmed while enjoying a ride in the car with his mom. 
Back in November, Rihanna spoke with Extra about motherhood, calling it "fascinating" and "the most love" she's ever known.
"I'm patient now," she said. "I thought I was getting better at patience but this will sit you down. You are forced to be patient as a mom, as a parent in general. Your tolerance goes down but your patience goes up, if that makes any sense somehow."
Rihanna also explained why she hadn't yet revealed her son's name or shared a photo. "We just didn't get around to it yet really," she said, "We've just been living." She added that perhaps "there's a certain freedom that comes with kind of just, like, getting it out there."
Meanwhile, in another recent interview, with Access Hollywood, the pop star opened up about how she's changed since becoming a mother.
"Life starts over when you become a parent. It's life that you've never known before," she said. "You look at him and he's yours but he's a stranger and you're learning him as he's learning you and learning the world. When he looks at me in my eyes, my whole soul…I can't tell if it's cold or hot."