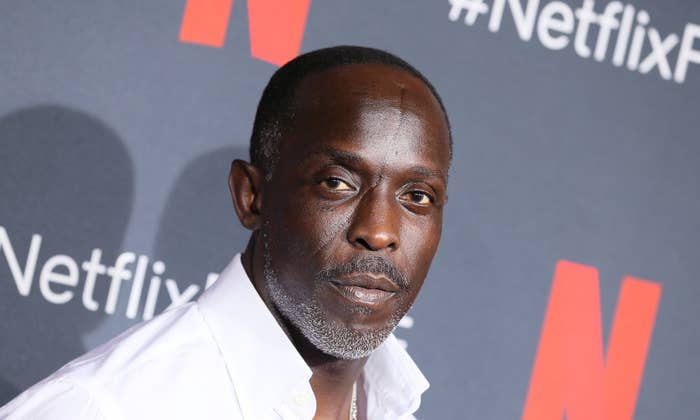 Michael K. Williams tragically passed away Monday at just 54 years old.
People all over the entertainment world and beyond took to social media to mourn the legendary actor, who was perhaps best known for his role as Omar Little in the HBO series The Wire. More recently, Williams was nominated for Best Supporting Actor at the 2021 Emmy Awards for his role in Lovecraft County.
Among those who paid tribute to Williams were his The Wire castmates Isiah Whitlock Jr, Domenick Lombardoozi, and Tray Chaney. 
"Shocked and saddened by the death of Michael K Williams," Whitlock Jr., who played state senator Clay Davis on the HBO series, wrote on Twitter. "One of the nicest brothers on the planet with the biggest heart. An amazing actor and soul. May you RIP. God bless."
Lombardozzi, who portrayed Herc on the show, wrote: "Michael K Williams I knew was kind. Fair. Gentle. And super fucking talented. I'll cherish our talks and I'll miss him tremendously. My deepest condolences to the Williams family. Rest my friend."
Below, some more notable tributes to Williams from both peers and fans. RIP.