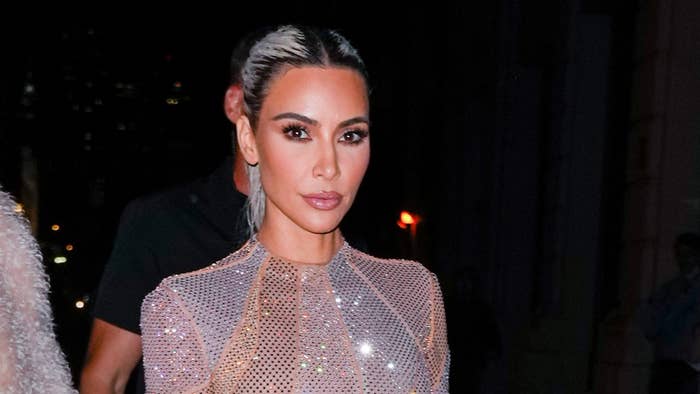 Kim Kardashian condemned hate speech and expressed her support for the Jewish community following Kanye West's recent anti-Semitic remarks.
"Hate speech is never OK or excusable," she tweeted. "I stand together with the Jewish community and call on the terrible violence and hateful rhetoric towards them to come to an immediate end."
Khloé Kardashian, Kris Jenner, and Kendall Jenner also expressed their support.
Khloé posted a message on Instagram that read: "I support my Jewish friends and the Jewish people." The same statement, which was first shared by Jessica Seinfeld, has been shared by many other celebrities, including Kris, Kendall, Reese Witherspoon, and Amy Schumer.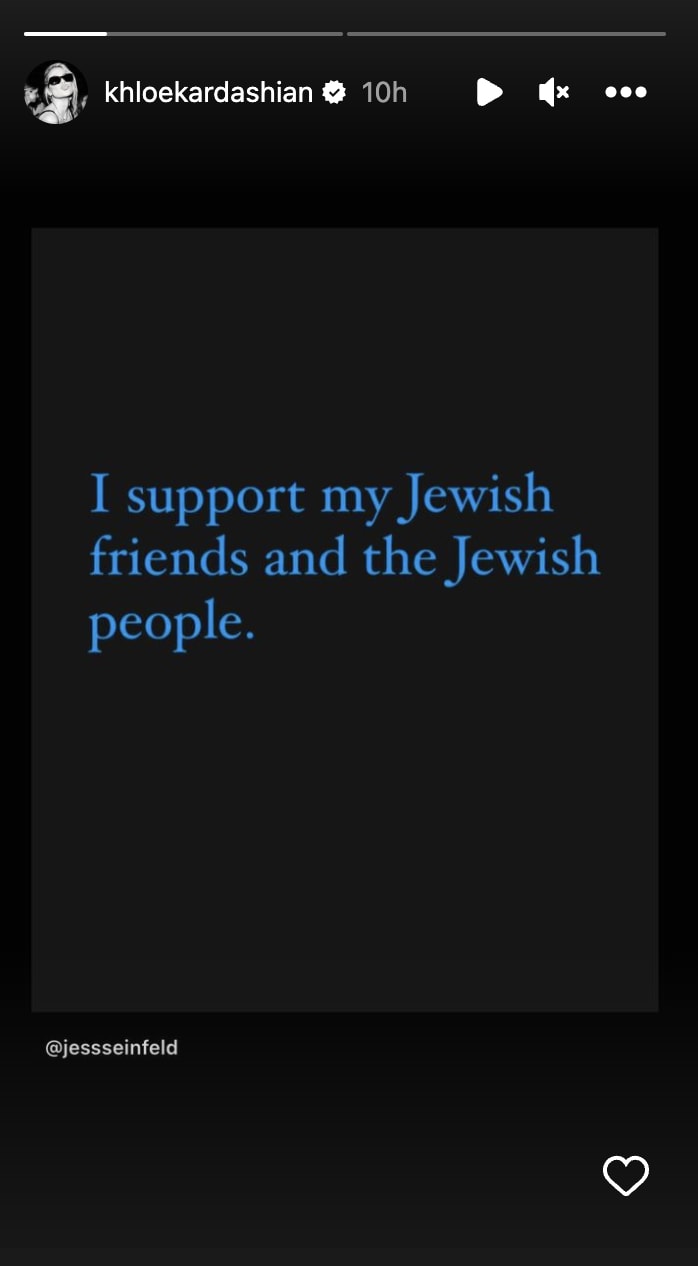 The move comes on the heels of Kardashian's ex-brother-in-law Kanye's recent public outbursts, which climaxed earlier this month with Ye making harmful and offensive comments on social media and in interviews, including tweeting that he planned to go "death con 3 on Jewish people," a reference to DEFCON 3.
"I'm a bit sleepy tonight but when I wake up I'm going death con 3 On JEWISH PEOPLE," he wrote at the time. "The funny thing is I actually can't be anti-Semitic because black people are actually Jew also You guys have toyed with me and tried to black ball anyone whoever opposes your agenda."
Twitter subsequently removed his tweet for violating its rules. Ye's latest Drink Champs episode was taken down shortly after premiering this week; it contained anti-Semitism and misinformation about the death of George Floyd. An already-taped appearance on LeBron James' The Shop was scrapped for similar reasons.
On Tuesday, October 25, longtime Ye collaborator Consequence called for the end of "the Candace Owens experiment."
In another post, Consequence said that he's "stood with Ye for 20 years and have always had his back." He continued, "He trust me more than ANYBODY Part of that is seeing things for what they are Whether G.O.O.D. or Bad Then from there making sure WE are moving in the right direction. I said what I said… It's what needs to be said."
In related news, Balenciaga and Vogue's editor-in-chief Anna Wintour have decided to cut ties with Ye, who over the weekend retained the counsel of Camille Vasquez, one of the attorneys who helped Johnny Depp in his defamation trial with ex-wife Amber Heard. A short while later, it was reported that the law firm deiced to cut ties with Ye over his anti-Semitism.