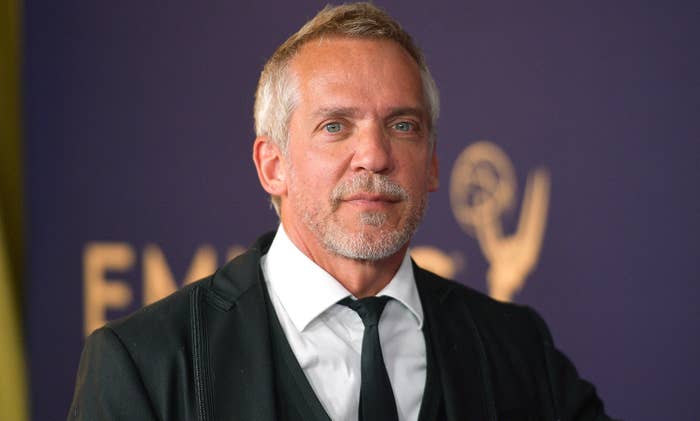 UPDATED 12/31, 2 p.m. ET: The family of Jean-Marc Vallée, who died at the age of 58 on Christmas Day, has issued a statement on the late director's sudden death.
"Our father was a generous man, deeply human and who lived life to its fullest," Vallée's two sons, Alex and Emile, said. "He wanted to live a long life and was working on major projects! He was a source of inspiration for many and leaves wonderful memories for those who had the privilege to work with him, to love him and to appreciate his craft."
The statement continued, "We wish to thank everyone who took the time to express their sadness and compassion. We are very grateful by the outpouring of support received from around the world."
While Vallée's cause of death is not yet known, the coroner's preliminary report claims that his "death was not caused by the intervention of another party, a voluntary act, or a known disease."
See original story below.
Jean-Marc Vallée, the Canadian director who won an Emmy for HBO's hit series Big Little Lies, has died suddenly at the age of 58, Deadline reports.
Vallée died over the weekend at his cabin outside Quebec City, Canada. The cause of death was not immediately known.
Nathan Ross, a partner in Vallée's production company Crazyrose, confirmed the news in a statement to Variety. 
"Jean-Marc stood for creativity, authenticity and trying things differently," Ross said. "He was a true artist and a generous, loving guy. Everyone who worked with him couldn't help but see the talent and vision he possessed. He was a friend, creative partner and an older brother to me. The maestro will sorely be missed but it comforts knowing his beautiful style and impactful work he shared with the world will live on."
Shailene Woodey, who starred in the Vallée-directed HBO series Big Little Lies, took to social media on Monday to react to the tragic news. "I am in shock," she wrote. "Complete and utter shock. It doesn't make sense." Her co-star, Reese Witherspoon, who Vallée also directed in Wild, also mourned his death.
"My heart is broken. My friend. I love you," she wrote on Instagram.
Vallée is perhaps best known for directing Dallas Buyers Club, the 2013 film that won Oscars for both Matthew McConaughey and Jared Leto. The film earned an additional four Academy Award nominations, including one for Best Picture.
From there, Vallée directed Witherspoon and Nicole Kidman in the first season of HBO's hit 2017 series Big Little Lies, before directing Amy Adams in 2018′s Sharp Objects, also for HBO.