Jamie Foxx and Daughter Corrine Announce Game Show 'We Are Family' Following Health Scare
Despite the actor's recent health scare, the father-daughter duo are joining forces for a music-centric game show set to premiere in 2024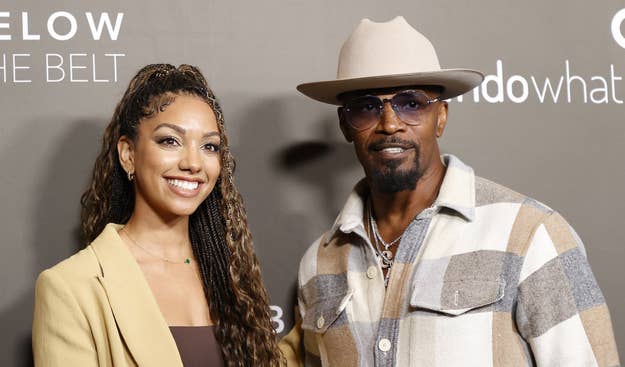 Michael Tran / AFP via Getty Images / Via Getty Images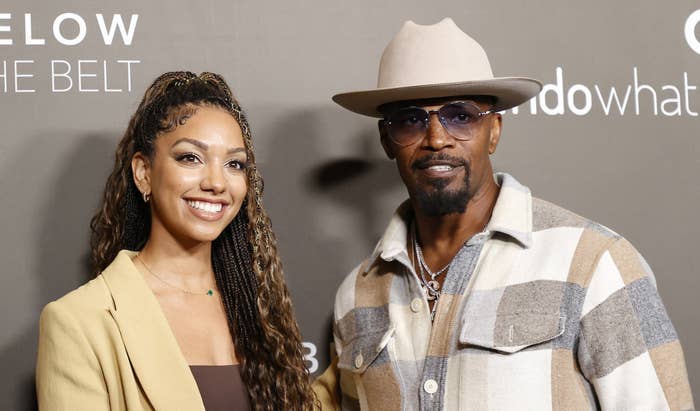 As he recovers from an undisclosed health scare that left him hospitalized in April, Jamie Foxx and his daughter Corinne are joining forces with Fox for a new music-centric game show, We Are Family. The series is expected to debut in 2024.
The father-daughter duo announced the news in a press release on Monday.
"We are thrilled to be developing We Are Family with Jeff Apploff and our friends at FOX Entertainment after so much success with six seasons of Beat Shazam," Jamie and Corinne said in a joint statement. "We hope this show brings as much fun to audiences at home as we've had creating it when it premieres next year."
Co-produced by Apploff Entertainment and FOX Alternative Entertainment, We Are Family will feature non-famous realitives of celebrities performing duets with their star family members. The catch is that the famous celebs will be hidden so that a live studio audience comprised of 100 contenstants can try to guess which celebrity the performers are related to. The winners who guess correctly will receive up to $100,000 each as a prize.
"Jamie and Corinne are important partners to the FOX Family," Allison Wallach, President, Unscripted Programming, of FOX Entertainment, shared in a statement. "Their boundless energy and charming interplay with contestants are irresistible, which make them the perfect hosts of We Are Family. This series joins FOX's fast-growing list of premium music-centric competition series."
The news arrives just a month after Corinne revealed that Foxx was taken to a Georgia hospital on April 11 after experiencing a "medical complication."
"We wanted to share that, my father, Jamie Foxx, experienced a medical complication yesterday," Corinne Foxx wrote on Instagram. "Luckily, due to quick action and great care, he is already on his way to recovery. We know how beloved he is and appreciate your prayers. The family asks for privacy during this time."
Earlier this week, Corinne provided an update on her father's condition, revealing that the 55-year-old actor has been home recovering from his ailment.
"My Dad has been out of the hospital for weeks, recuperating," she wrote on her Instagram Stories. "In fact, he was playing pickleball yesterday! Thanks for everyone's prayers and support! We have an exciting work announcement coming next week too!"